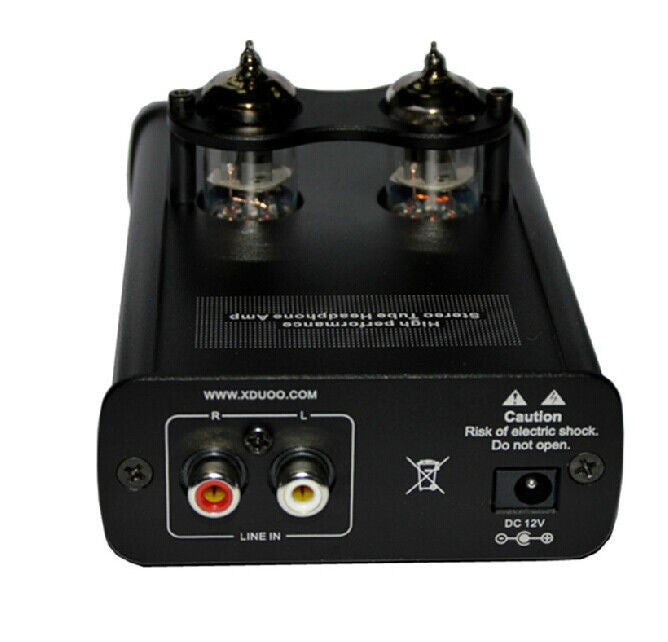 xDuoo TA-02 6JI Tube HiFi Headphone Amplifier AMP
Double 6JI tube for pre-amp, making voice sweet and exquisite; Adopt transistors for class A buffer, so it can easily drive any kind of low resistance earphones with strong load capacity.
Japanese ELNA red capacitance specifically for audio enthusiasts, making sounds thorough and sweet;Adopt Japanese ELNA red capacitance as the main filter capacitance, making sounds soft and warm, high-frequency and magnificent.
Adopt 12V DC adapter for power supply, through professional boost circuit, make sure the tube is worked at its best condition
built-in overvoltage/ overcurrent protection, so that it can be prevented damage to the amplifier if the input voltage/current exceeds the limit value.
built-in mute circuit when turn on amplifier to aviod POP noise and make sure the tube is worked at its best condition; Use aluminum-shielded case to prevent external interference noise