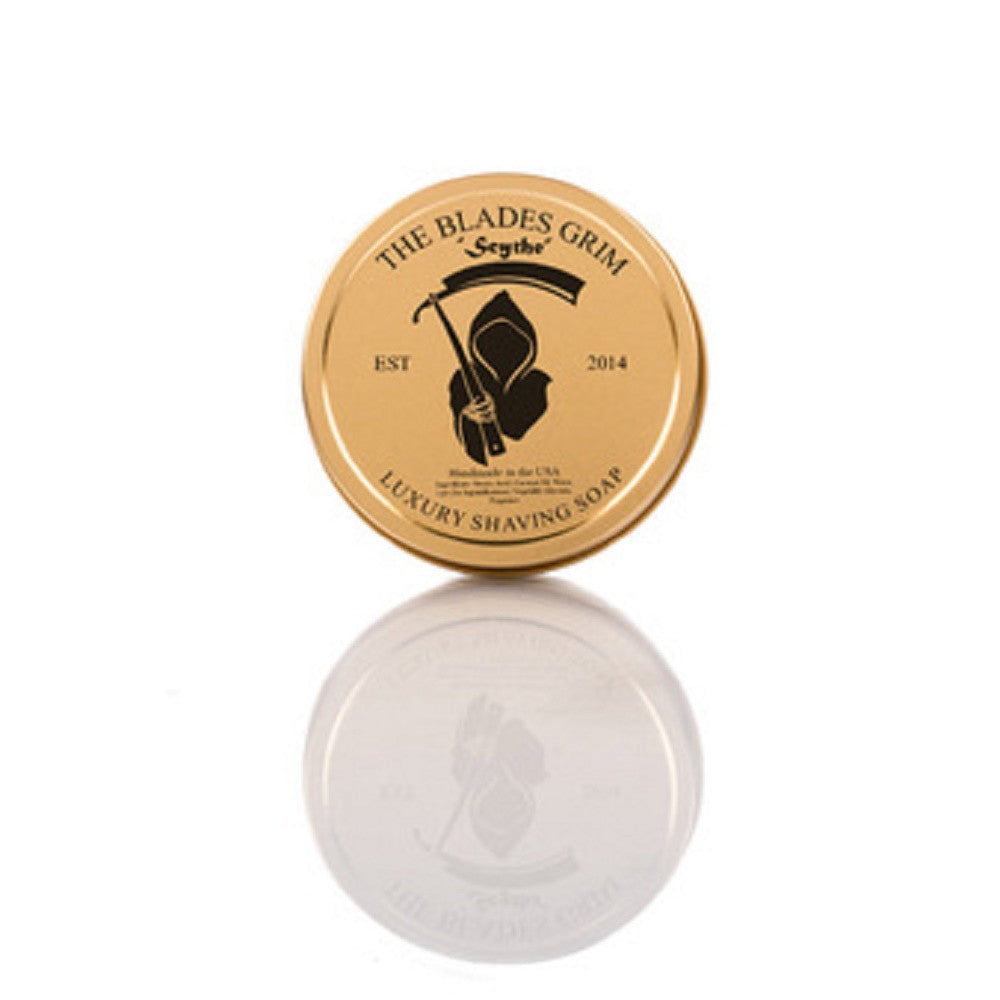 The Blades Grim Shaving Soap "Scythe"
The Blades Grim 
 Gold Luxury Shaving Soap - "Scythe" Scent
With "Screw Top or Pop Top" Lid
Enjoy a luxurious shaving experience with our Blades Grim Shaving Soap. This soap creates a nice thick lather in seconds, for a perfect glide with your razor for an ultimate experience and superior protection.
A Clean Green mix of verbena and lemon, iris and violet leaves, and a little sandalwood and ambergris.