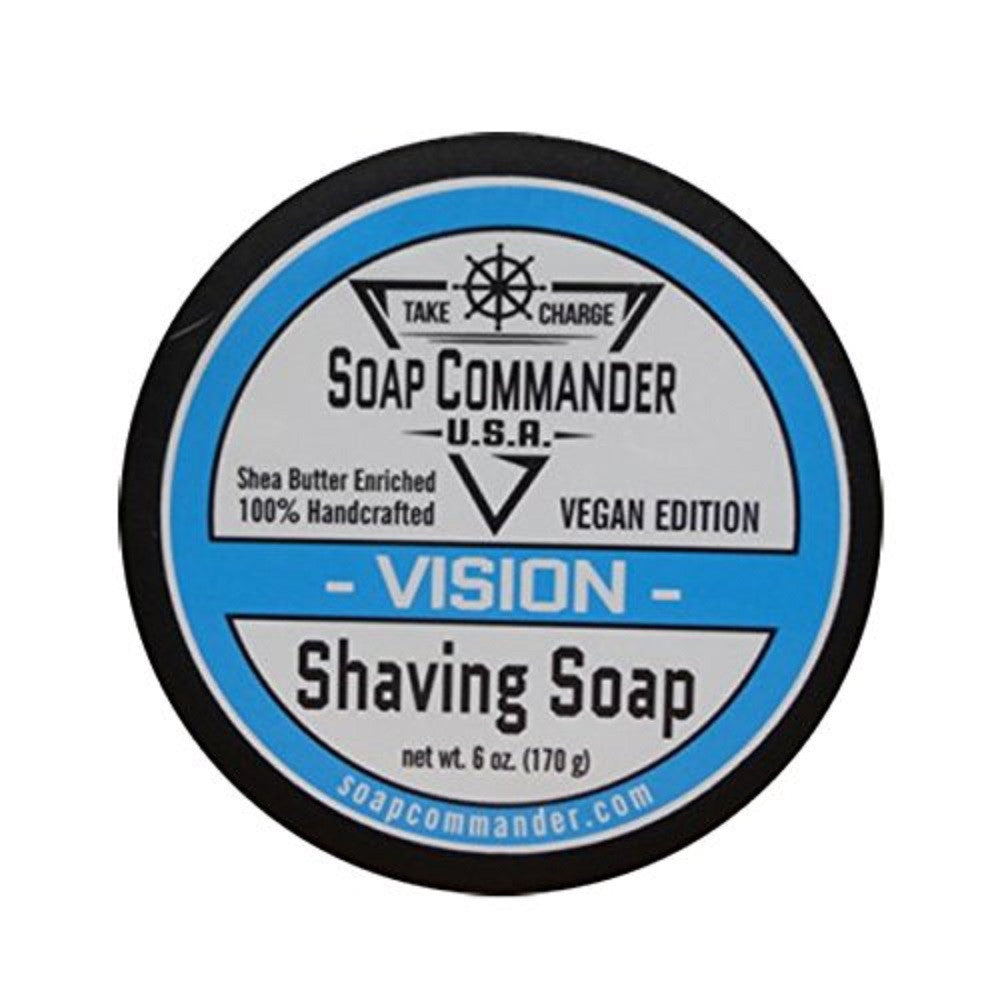 Soap Commander-Vision 6oz shave soap
Vision - Most everyone desires this attribute in their leaders today...and your followers desire that in you. Vision is a combination of both fragrance oils and essential oils that will open your senses and allow you to focus your attention on seeing beyond the here and now and cast a Vision towards the future.
Clean and Crisp, yet suave and composed, this is an excellent men`s fragrance, and adored by women. Reminiscent of kayaking through icy waters, this scent contains notes of citrus, black currant, pineapple, honeydew, muguet, and water lily upon a base of vetiver and mulberry, topped off with Peppermint Essential oil to it just to kick it up a notch...A true Soap Commander Favorite!!!