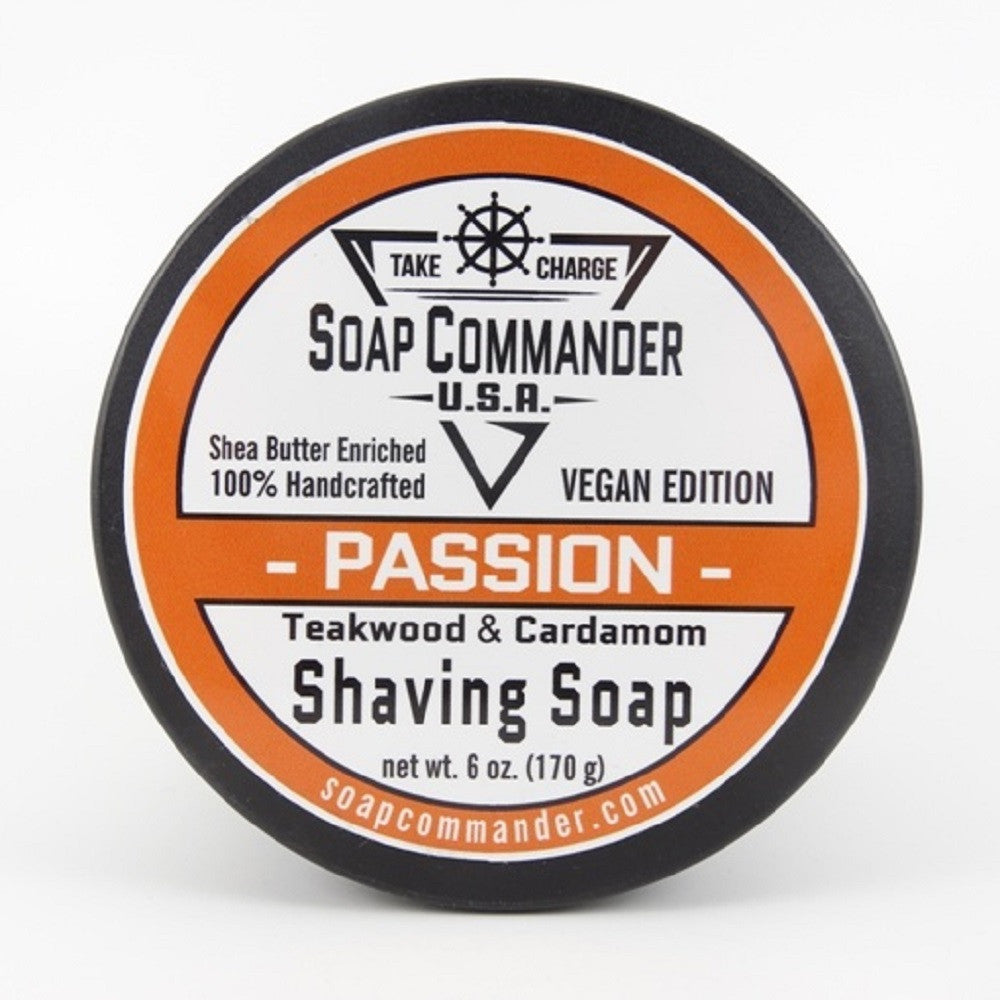 Soap Commander-Passion 6oz shave soap
Passion scent is the Commander's richest fragrance by far.
Chock Full of just the right spices, this scent is handsomely blended and well styled for the adventurous at heart...unlike any spice scent you have ever smelled
Passion boasts an intoxicating and sexy appeal to it that you won't be able to get enough of. Slightly woodsy and decidedly refined; this fragrance is an exotic blend of teakwood surrounded by rich spices of cardamom, cinnamon, and clove upon a base of cedar, amber, sandalwood, and patchouli.