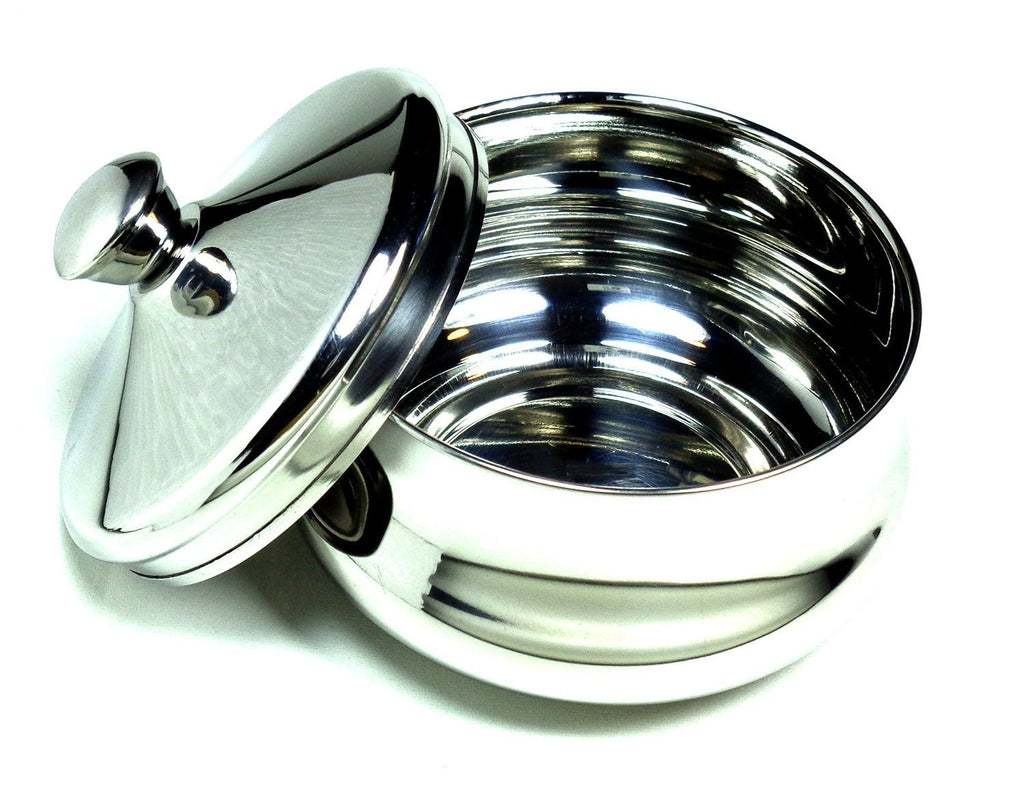 Schöne Shaving Bowl With Lid
The Schöne stainless steel is the perfect bowl and gift.
This is a great item for the wet-shaving enthusiast, or can be used for many other purposes. The bowl's is beautifully polished stainless surface inside and out. It is very strong and durable and will be easy to keep clean. This bowl is NOT chrome plated like some competitors, so the finish will not peel, flake, or easily become discolored. Simply wipe or dry the bowl after use and it will retain it's polished finish.
The bowl size is for standard 3 inch shaving soaps. It will keep the soap from drying out between uses. Stainless Steel for Durability and Easy Clean Up Attractive Polished Finish will Dress Up any Shaving Set Perfect Size for Popular Shaving Soaps 3.5 Inches at the Top and Almost 4 Inches at the Bottom 2.25 Inches Deep
Made in Austria