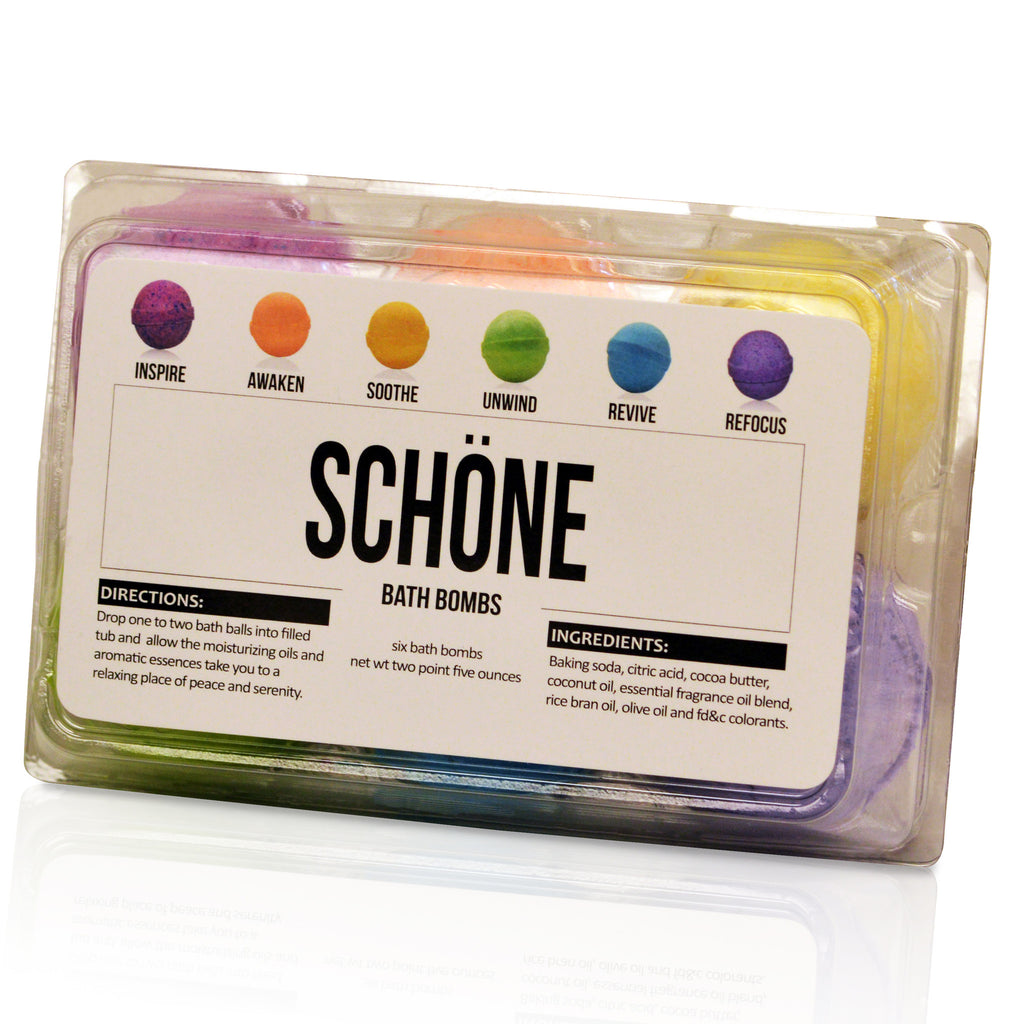 Schöne Bath Bombs Gift Set
Made With Essential Oils Blends our 6 scents will Inspire, Awaken, Soothe, Unwind, Revive & Refocus will Your Senses Tonight!

Makes For A Perfect Gift For All Occasions. Or treat yourself out tonight!

Astonishingly rich in minerals Ease muscle discomfort Help circulation and soften skin

No Artificial Colors or Dyes to leave Tub Stained, Washes Away Clean. Beautifully Packaged & Made Fresh to Order

100% Natural, Fun, Fragrant And Pampering Every detail of this product is created with love and will make you or anyone who gets it as a gift feel special and loved. Made In the USA!
One bath bomb is a bathing experience like no other. Exotic butters, moisturize. Essentail oils rejuvenate & relax. Simply fill the tub and Add one bath bomb. Your water instantly becomes a tonic of happiness. Ingredients: sodium bicarbonate, citric acid, essential & fragrances oils, cocoa butter,coconut oil, rice bran/olive oil blend & fd&c colorants. each bomb weighs approximately 2.4 ounces