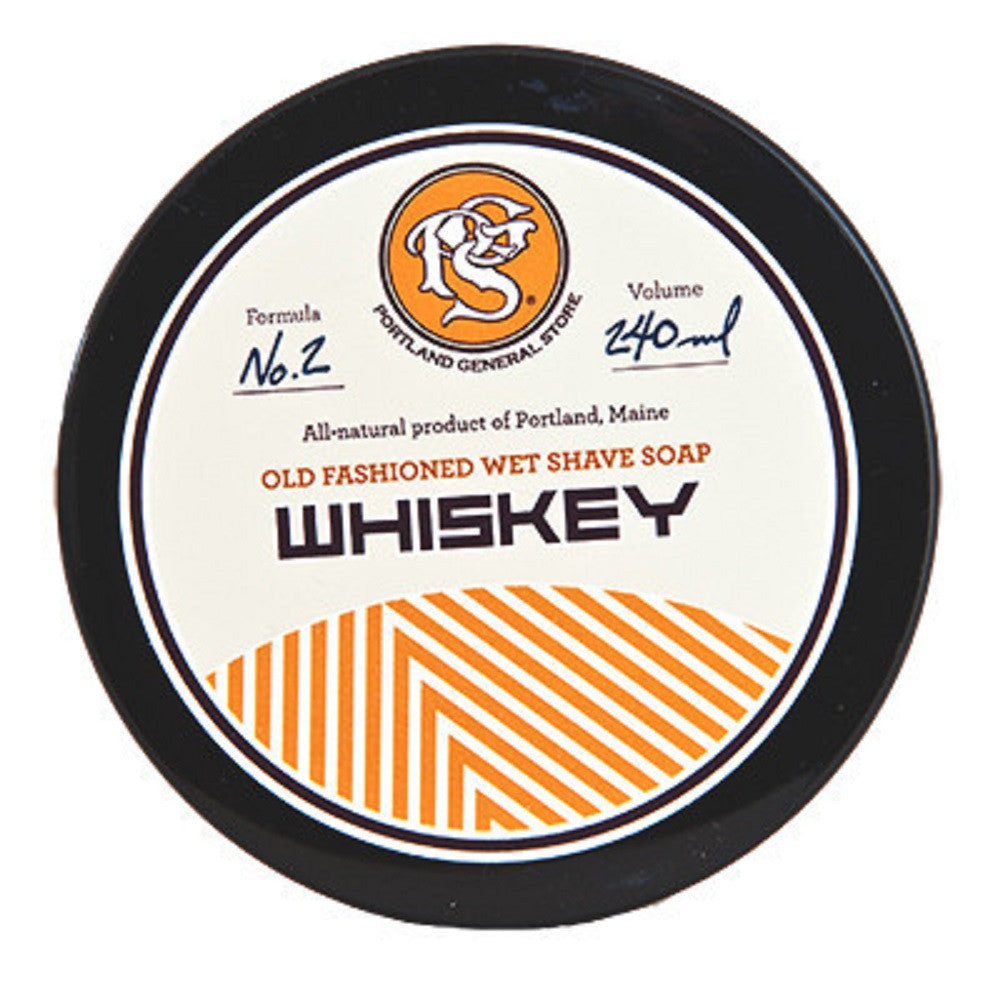 Portland General Store WHISKEY old-fashioned wet shave soap
WHISKEY, a scent of the coast, and of men. Our wonderfully rich, lathering shave soap is blended with bentonite clay (also known as Montmorillonite), one of the most effective and powerful healing clays. Highly-absorbent bentonite literally pulls toxins from the skin. The classic shave soap's other ingredients include glycerin, apple cider and beeswax, along with castor, coconut, olive and palm oils. Cedarwood is the bass note of the soap's spirited scent. WHISKEY Old-Fashioned is best used with a shaving brush, for a truly classic wet-shave experience.
Lathers well using both hard and soft water.
Packed in a 240ml amber PET jar with screw cap

Ingredients: castor oil, coconut oil, olive and palm oils, glycerin, cocoa butter, beeswax (yellow), apple cider vinegar, bentonite clay