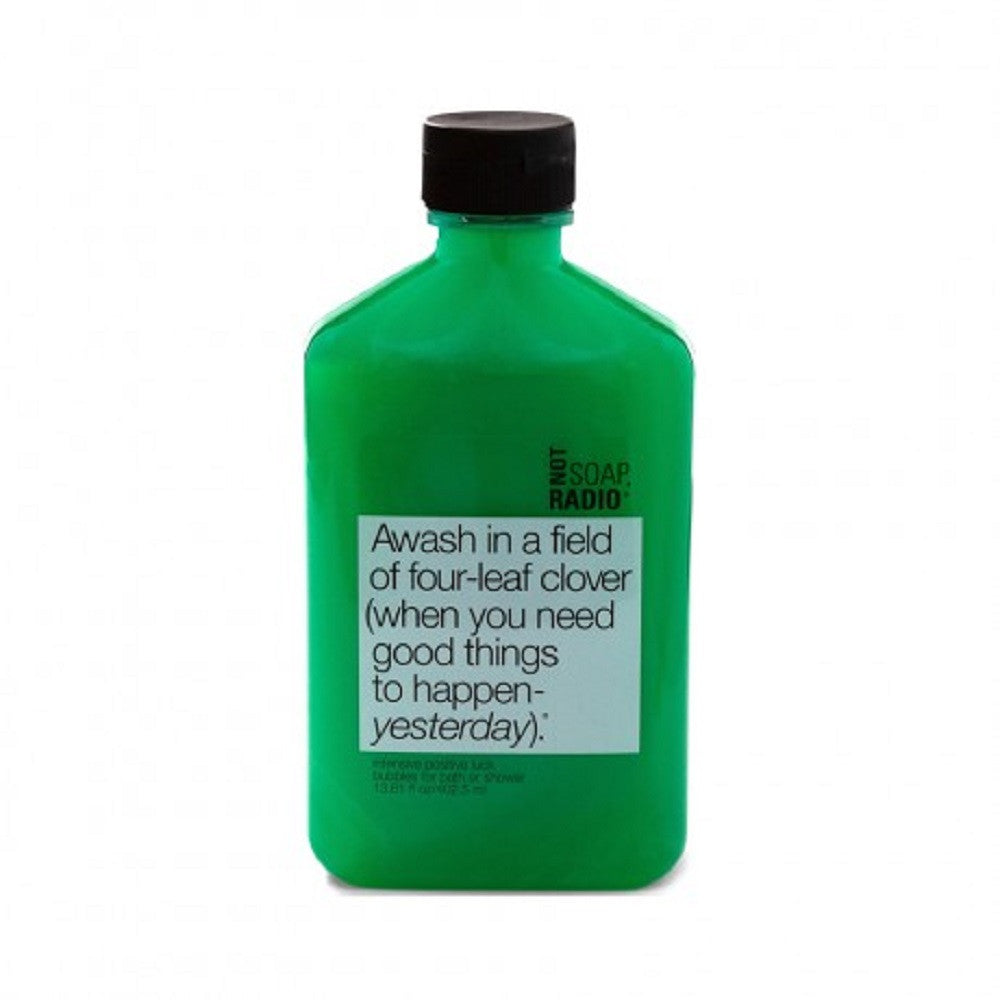 Not Soap, Radio - Awash in a Field of Four-Leaf Clover - Body Wash/Scrub
Awash in a field of four-leaf clover (when you need good things to happen-yesterday)
If lately your lucky star has been eclipsed by rain clouds, find the clover and find yourself on the favored side of fate. Surround yourself with bubbles infused with extracts from a four-leaf clover-rich field in County Kerry on the Emerald Isle
An old Irish verse is as follows:
One leaf for fame,
One leaf for health,
One for a faithful lover,
And one for glorious wealth.
That pretty much covers all the bases, doesn't it?
To activate:
squeeze a generous dollop into warm, running water or lather directly onto skin. Step in and wrap yourself in a cocoon of positive reinforcement. Celtic legend says that bestowed upon the finder of the clover are powers of clairvoyance and the ability to see elves and trolls-so watch where you step. Goods things are already beginning. It's not magic; it just works.
Infused with:
actual Four-Leaf Clover extract imported from Ireland. It's all about an abundance of GOOD LUCK!