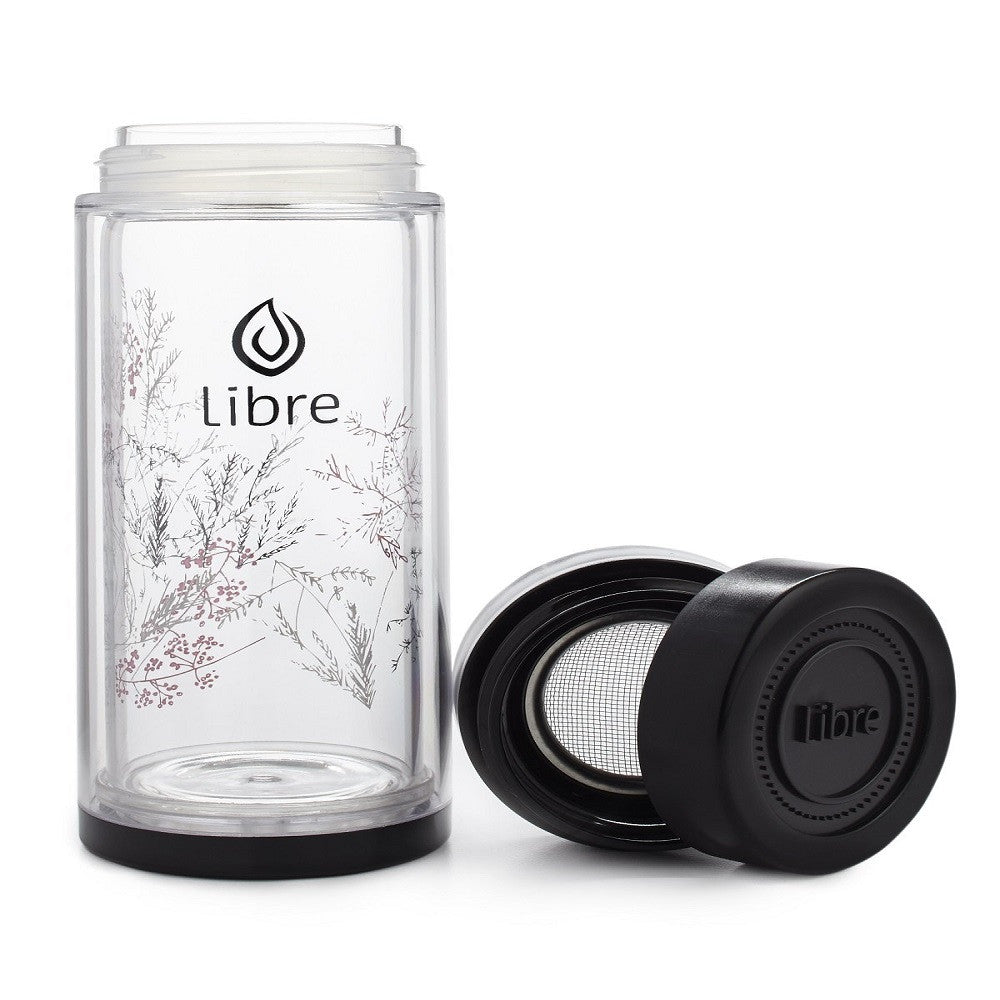 Libre Tea Infuser Tumbler- Black Brush
Large 14 oz Thermal Double Walled Glass and Polycarbonate Water Bottle with Stainless Steel Tea Filter.
Have you ever wished you had a convenient but healthy bottle while on the go? One that combines the benefits of glass for hot drinks, yet able to withstand knocks like plastic? Now you not only can have your cake and eat it - you can even infuse your tea, insulate it and drink it at home and on the go!

The Libre Large double-walled 14 oz glass and poly bottle is perfect for enjoying high-quality, organic loose leaf tea on-the-go. Ideal for hot and cold drinks, the wide mouth accommodates ice cubes and makes clean-up easy. The durable polycarbonate exterior with glass interior withstands daily use and provides fresh-tasting water and tea - just like your regular drinking glasses at home. All-in-one tea infuser & travel mug ;Double-wall construction keeps beverages hot for an hour.

In the car, on a hike, on your bike, at the office, at a yoga class; wherever you happen to be, enjoy your favorite loose leaf tea in your Libre tea infuser.

Now available in 3 new colors!