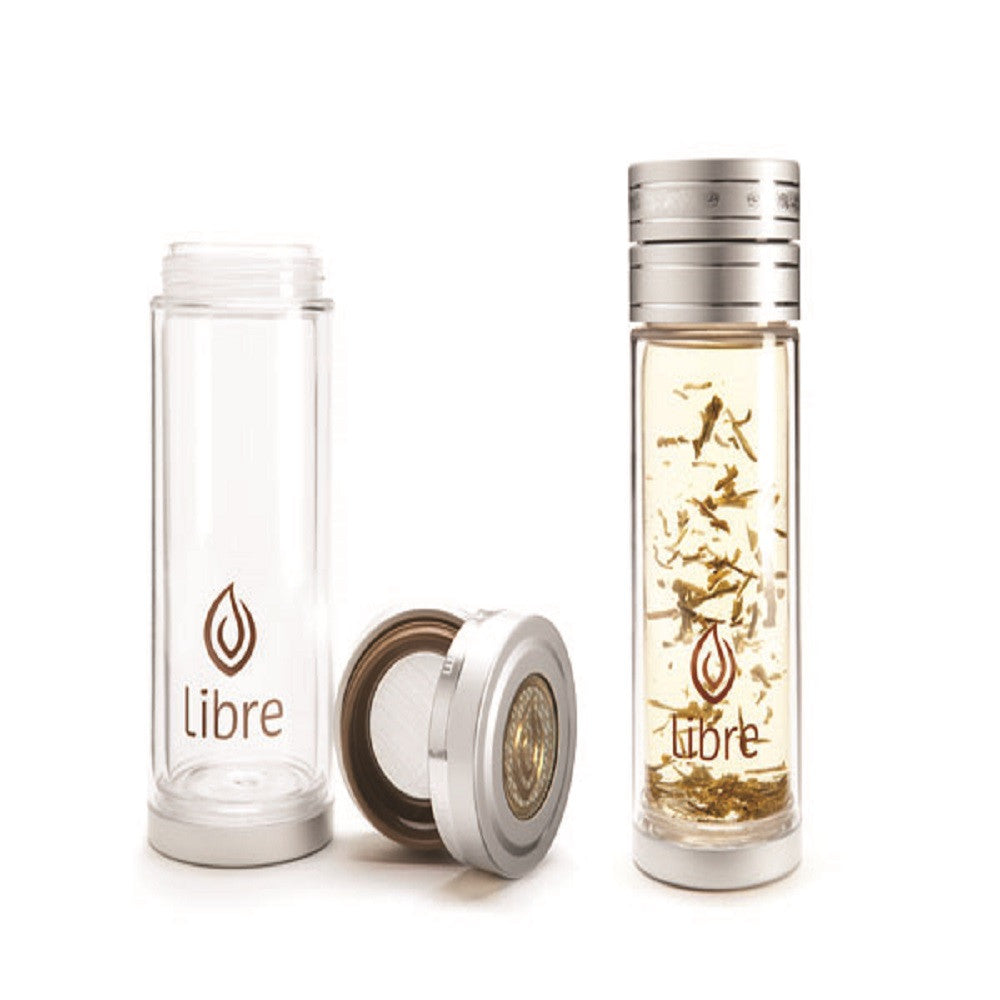 Libre Tea Glass Infuser Tumbler
Libre Tea Glass Infuser Tumbler, 9 oz BPA-FREE Thermal Double Walled Glass and Polycarbonate Water Bottle with Stainless Steel Loose Leaf Tea Filter (Black Brush)

Hi-temperature GLASS INTERIOR is totally BPA-free and will not not alter the taste of your drinks!

BPA-FREE Poly Tritan exterior provides high resistance to wear and tear - suitable for daily commutes, travel, hiking and camping.

STAINLESS STEEL filter is long-lasting and easy to clean with a quick rinse!

THERMAL DOUBLE WALLED design keeps hot drinks hot and cold drinks cold so you can enjoy your hot tea or iced beverages!

7.5" tall x 2.5" diameter is super portable. Fits easily in backpacks, small bags and car cup holders.
Anticipating spring we are excited to show you more ways to use your Libre tea glass – all day long!
All loose teas are more convenient in a Libre tea glass. And, did you know the Libre infuser is perfect for fruit'n herb infusions, smooth matcha and an easy protein shaker?  Keep your peaceful #teamoments close at hand with Libre.