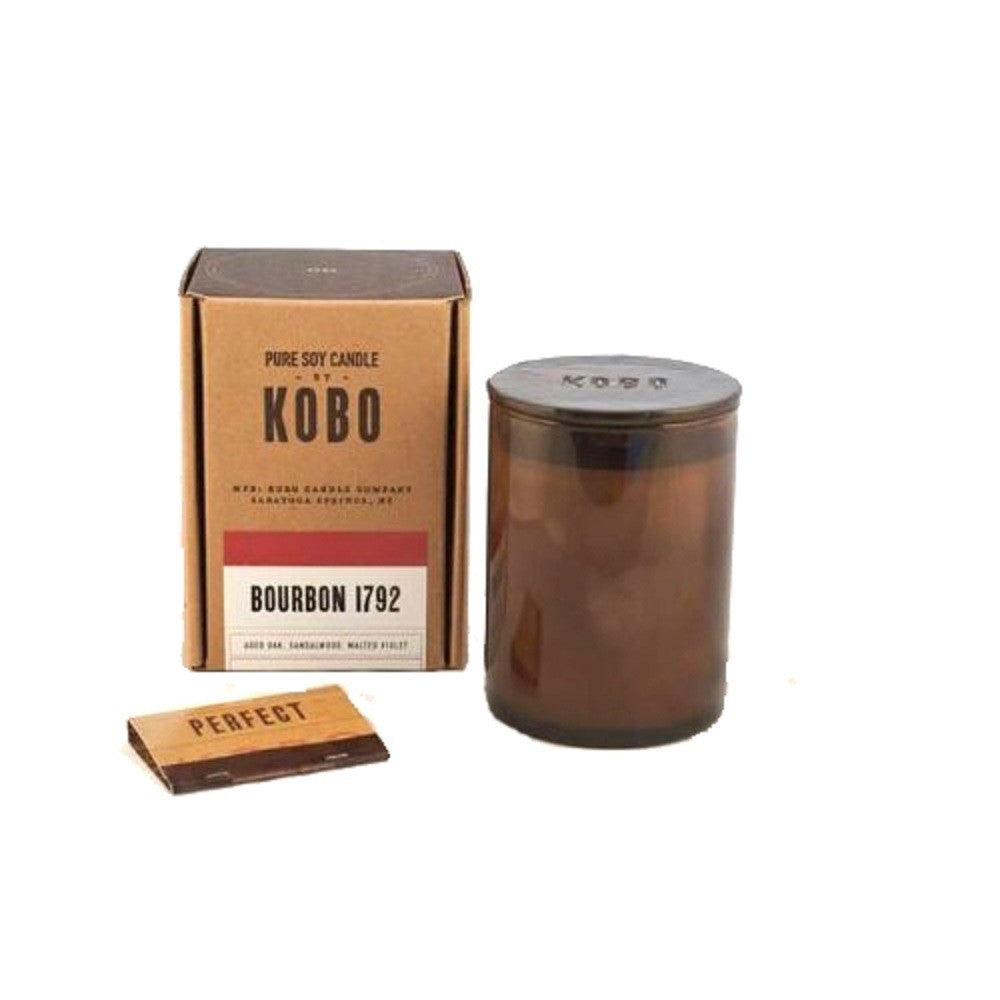 Kobo Bourbon 1972 Kobo Soy Candle - Woodblock Collection
This beautiful candle smells like aged oak, sandalwood & malted violet.

A handsome and mysterious blend. Lively cedar leaf uniquely paired with malted violet and precious jasmine spiked with aged oak, sandalwood and patchouli.

100 hour burn time.
Each candle comes complete with an extinguishing lid
and a custom-designed box of wooden matches.