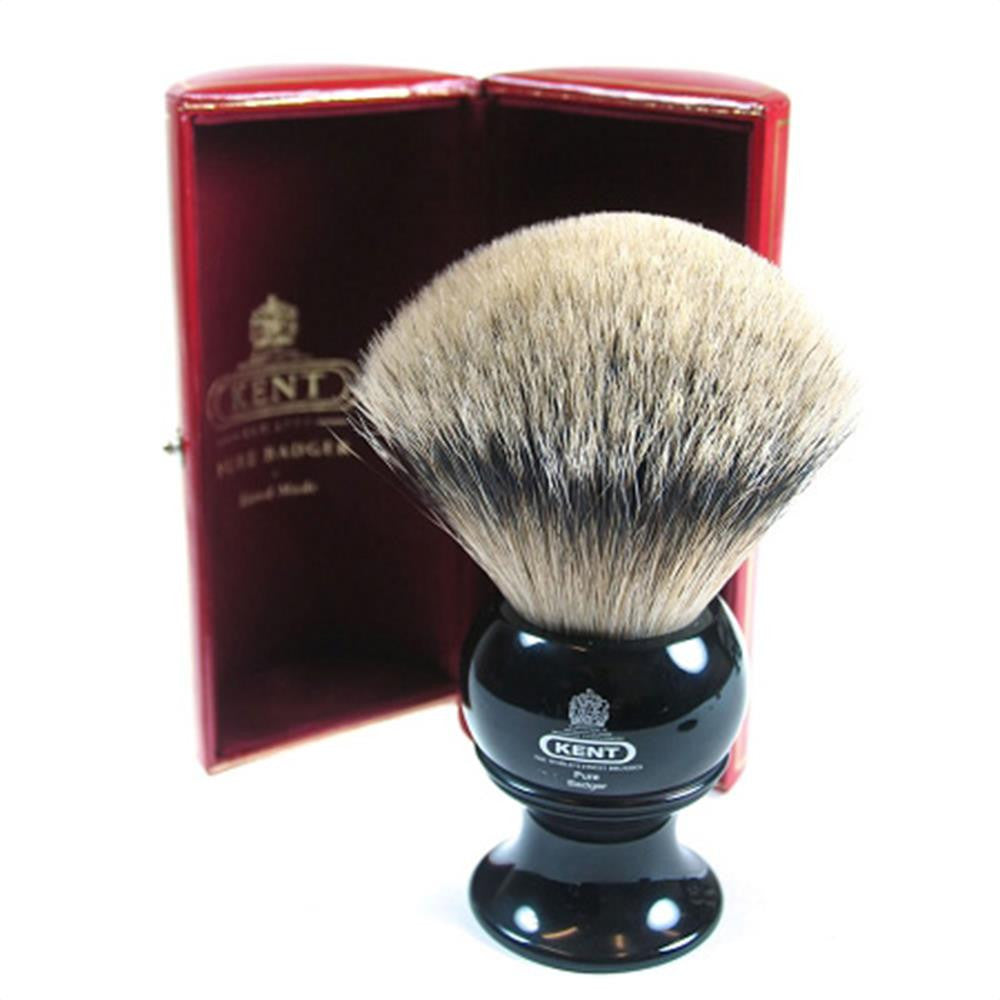 Kent BLK12 Silver Tip Badger Shaving Brush, Black
Kent shaving brushes are pure luxury and it is hard to put into words unless you have used one. They feel different than any other brush as they swallow your face in glorious, silky softness, especially the size 12's. They are top quality from the bottom of the handle to the tips of the bristles. Ideal for soaps andcreams, but particularly wonderful for creams. They retain a lot of water and develop a beautiful lather every time when combined with other great shaving products!
Kent BLK12 Silver Tip Badger Shaving Brush is an extra-large brush for those wishing for the ultimate in size and luxury. Kent is known for their exceptionally soft tips and build quality. The signature shaped resin handle is comfortable to use and quite handsome as well. Packaged in a beautiful red presentation box.

Total Height: 122 mm
Loft Height: 64 mm
Knot Diameter: 31 mm
Hair: Kent Silver Tip Badger


Dimensions are approximate.
Handmade in England.