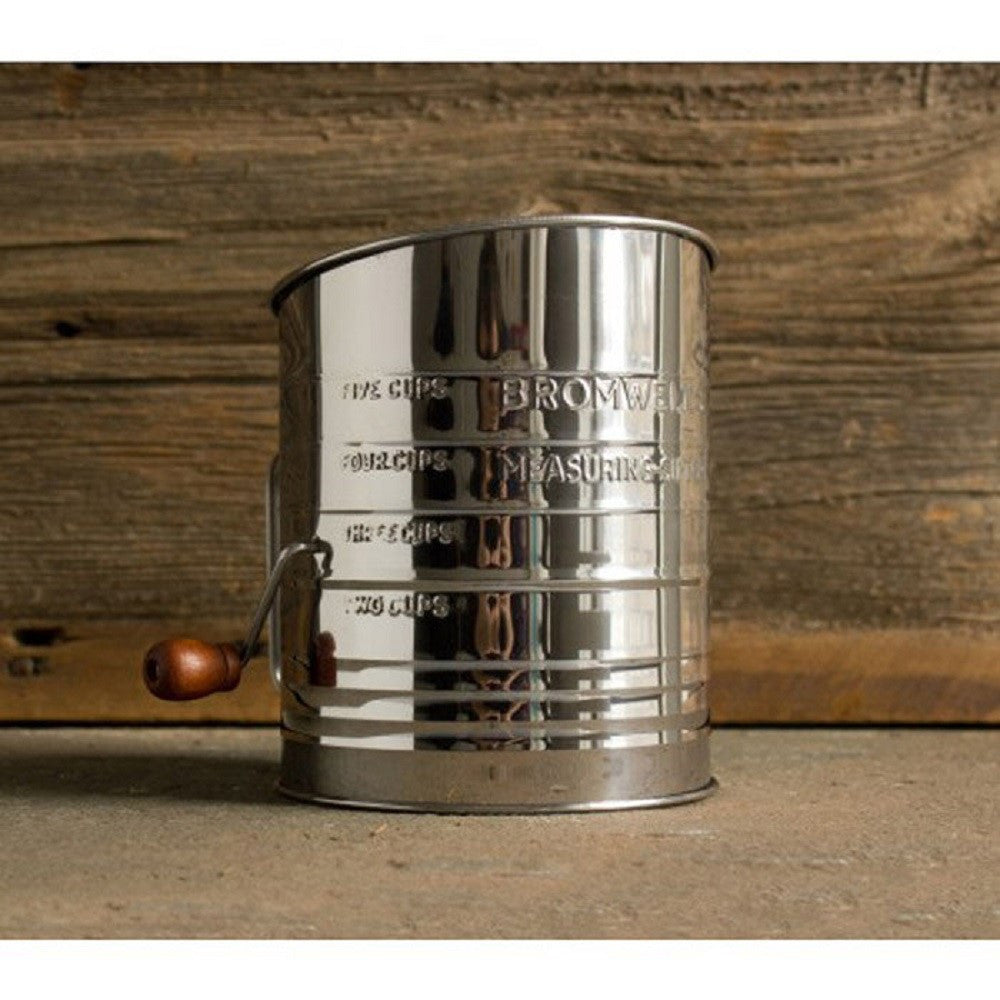 Jacob Bromwell All-American Flour Sifter
Back in 1819, our Jacob Bromwell patented the world's first flour sifter, and today, they're still making them in the original style.
Sift up to 5 cups of flour in a design that remains true to the original. The secret is the uniquely-designed 4-wire agitator. Each wire smoothly sweeps the screen below it, creating the smoothest flour possible for a consistent measure every time.
This flour sifters are hand and machine crafted from stainless steel - and then hand polished to a shiny mirror finish - ensuring perfect cookies, cakes, and other delicious baked goods for years to come. Jacob Bromwell offers a Lifetime Guarantee, which means you'll be passing it on for generations, along with family recipes.
So create warm memories that last a lifetime by sifting flour the old-fashioned way, and soon you'll be part of the Jacob Bromwell tradition...one of the oldest traditions in America. Why buy a knock off when you can have the real thing?