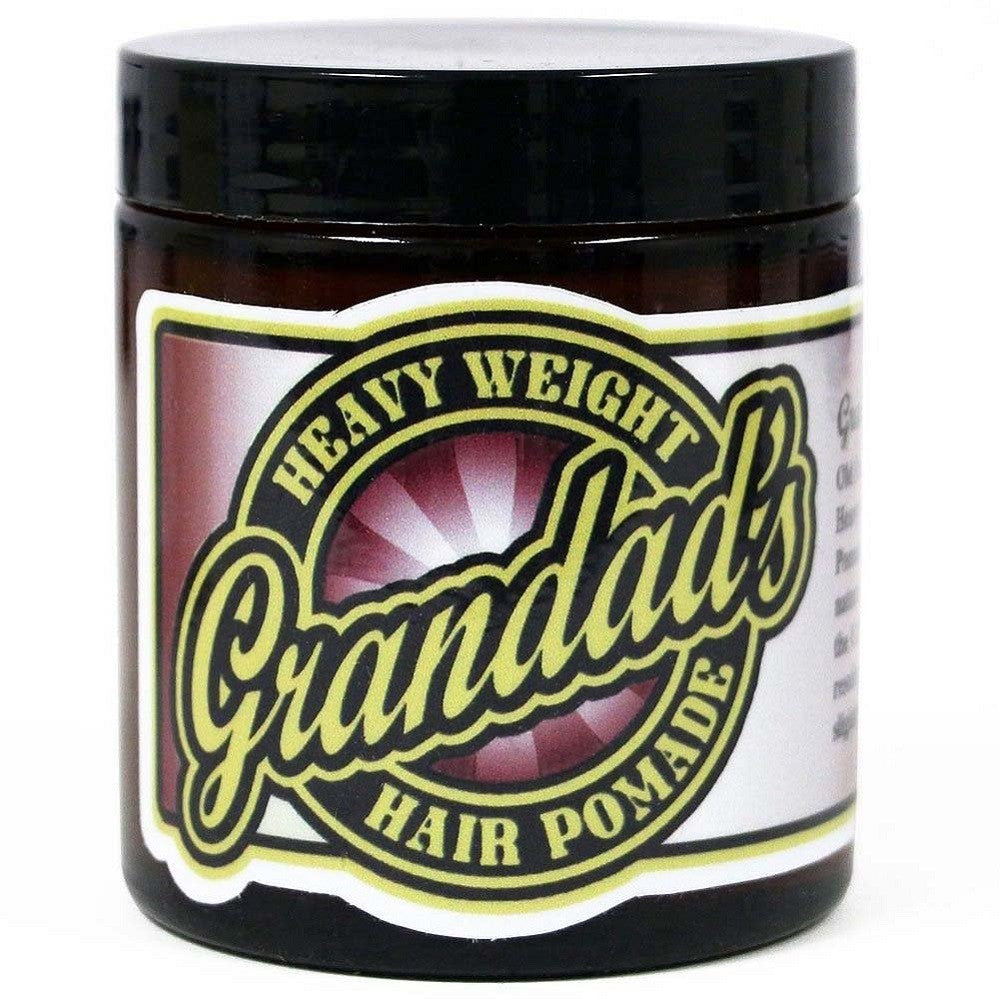 Grandad's Old Fashioned Heavy Weight All Natural Handmade Wax Based Hair Pomade
This heavy weight pomade is perfect for unruly hair that is thick, wavy, or curly. Using all natural ingredients, this wax based hair pomade is handmade and has the unique and classic pipe tobacco scent. 
Handmade ingredients include: beeswax, lanolin, petrolatum, olive oil, tea tree oil, jojoba oil, pipe tobacco fragrance. Comes in a 4oz glass jar.