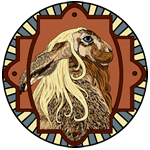 Foad's Silky Hare Oil
Foad's Silky Hare Oil is an all-natural, vegan, conditioning oil treatment for skin, head and facial hair.
Foad's Silky Hare Oil contains the fantastic Broccoli seed oil, cold pressed from the seeds of Brassica oleraceae. Rich in vitamins A and C, the oil has a light consistency and penetrates the skin and hair easily. Resulting in a natural glow to the skin and a cuticle-smoothing luster on the hair. Broccoli seed oil has been shown to perform as well as cosmetic silicones such as Cyclomethicone, and therefore is considered the natural alternative.
Foad's Silky Hare Oil contains Olive Squalane, which is a high purity vegetable lipid obtained from Olives. It permeates the skin quickly and helps it to retain its own natural oils while imparting relief to dehydrated, and ultra-sensitive, skin.
The Rice Bran Oil we use is cold pressed from the inner husk, as well as the germ, of Oryza sativa rice. Rice Bran Oil offers hydration and softness, without weighing the hair down. Calendula Oil is a powerhouse of skin soothing abilities. The extract of Calendula is well known for its ability to treat dry, irritated, or stressed skin. Foad's Silky Hare Oil is lightly scented with Juniper essential oil for an uplifting spicy kick!