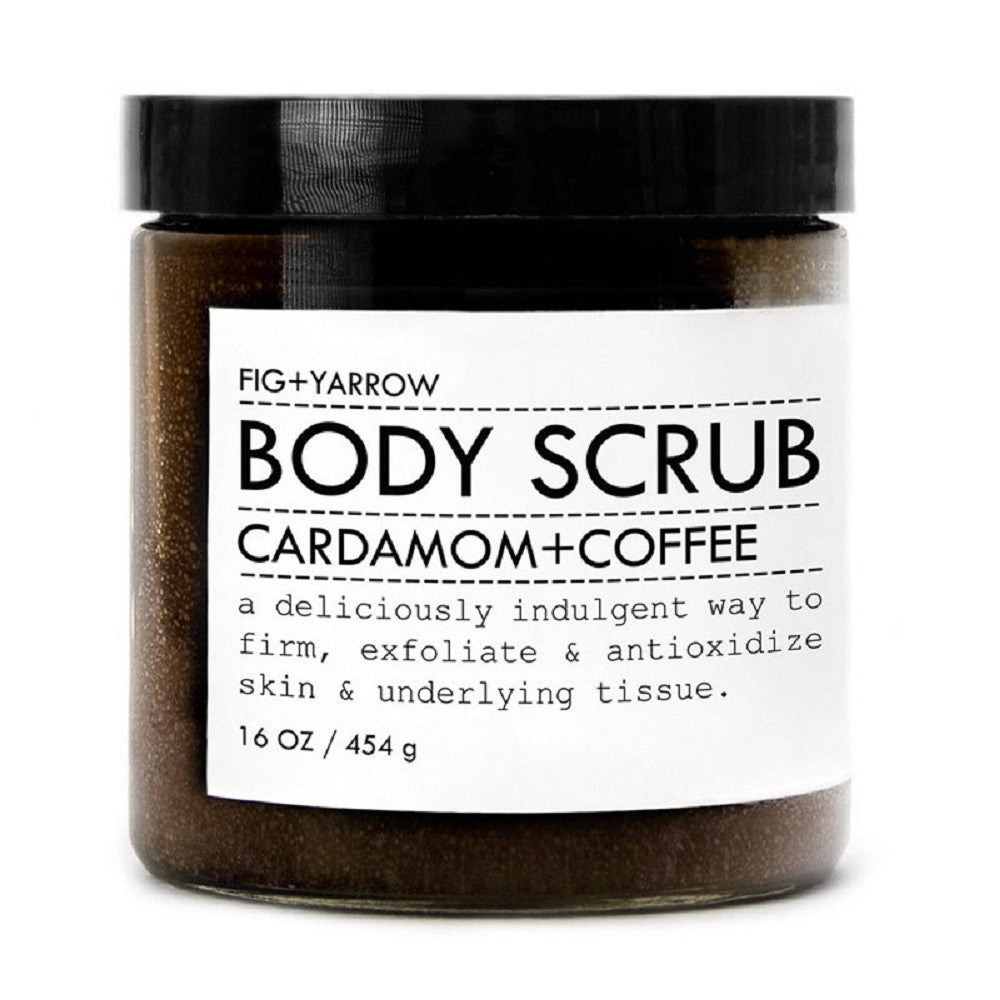 FIG+YARROW Organic Cardamom + Coffee Body Scrub
Key Ingredients
+
coffee beans
are a great source of skin-tightening
caffeine
for skin suppleness.
+
cane sugar
is not only naturally exfoliating, but also provides
glycolic acid
, which conditions and moisturizes.
+
cocoa, coconut
and
shea butters
are highly nourishing and protective emollients that readily absorb into the skin.
+
castor oil
is a remarkably versatile ingredient that contributes to skin detoxification and healing.
+
cardamom
essential oil has aroma-therapeutic qualities, which are uplifting for one's emotions and arousing for the mind.
Formulated
WITHOUT
:
- Parabens
- Sulfates
- Synthetic Fragrances
- Synthetic Dyes
- Petrochemicals
- Phthalates
- GMOs