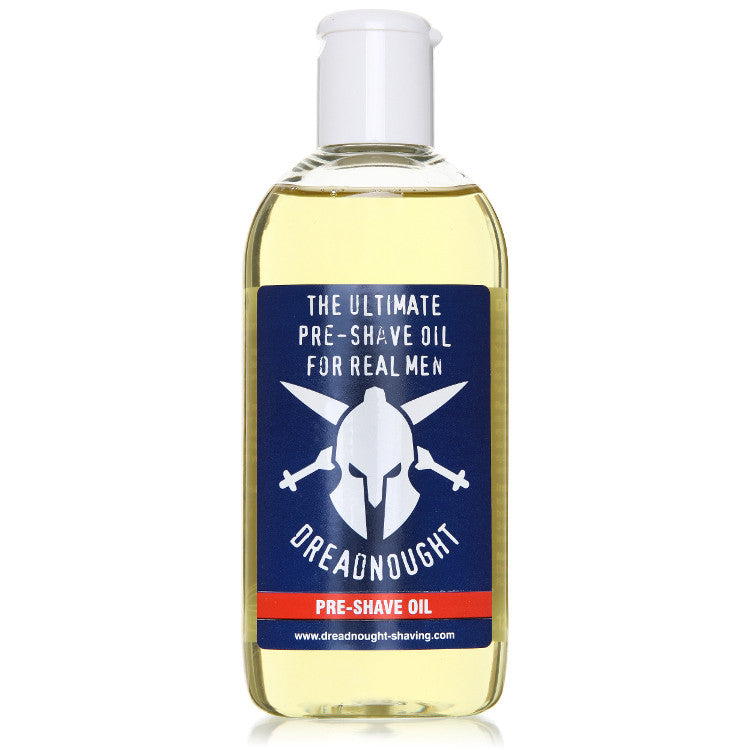 Dreadnought - Luxury Pre-Shave Oil (125ml)
Dreadnought Pre-Shave oil is a luxury product designed to make your whole shaving experience second to none. Massage a splash of this oil into your beard applying Dreadnought Shaving cream.

Your shave will be better than ever and your face will be left silky soft and smooth to the touch – hardly very macho we know but what the heck!

Fair Warning!!!: The lady in your life will try and purloin this product as it can be used to great effect on it's own for shaving their legs. Stash it out of sight or make them buy their own!

Dreadnought uses totally recyclable packaging.

Ingredients: Ricinius communis seed oil, olea europaea fruit oil, benzyl benzoate, coumarin, hydroxyisohexyl, 3-cyclohexene, carboxaldehyde, limonene, linalool. 

Paraben free.