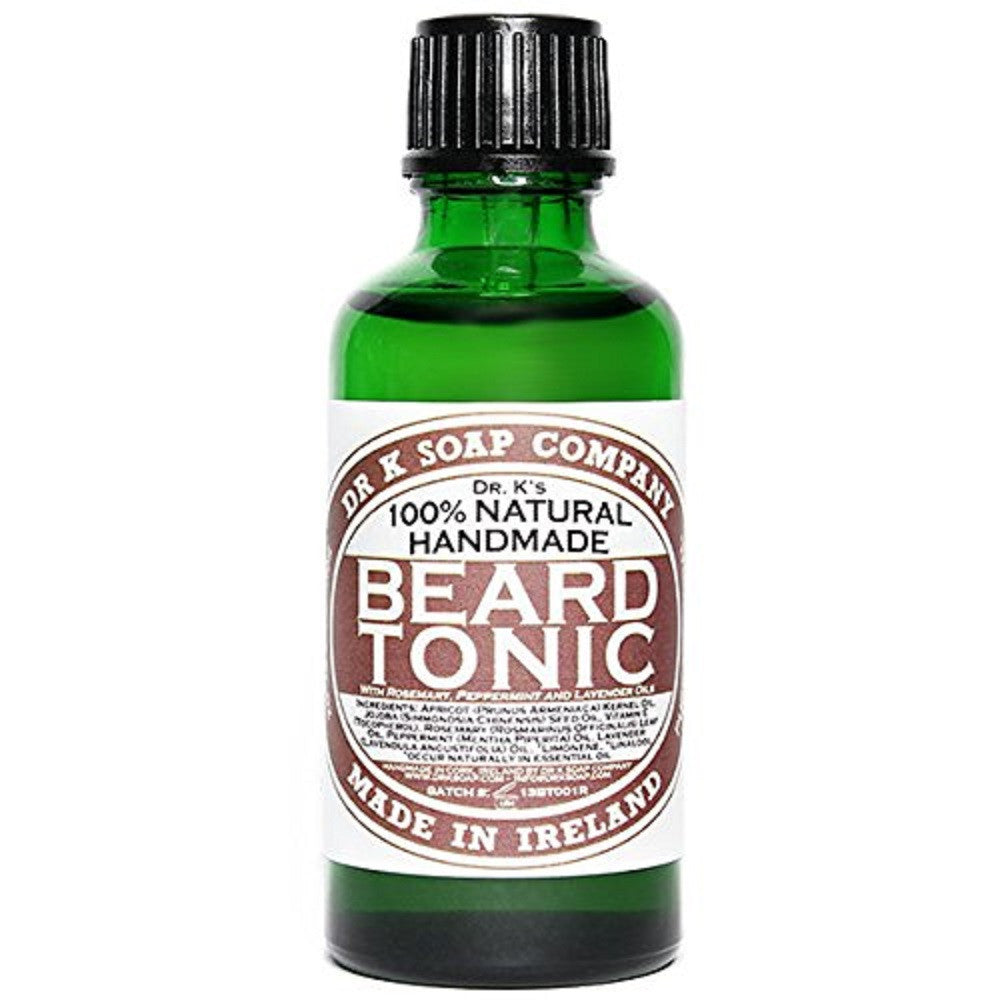 Dr K. Beard Tonic
This nourishing, all-natural beard oil contains apricot kernel oil for beard conditioning, as well as jojoba oil and vitamin E to soothe and revitalize the beard and skin underneath. With regular use, this highly nourishing oil will leave the beard soft and healthy. Great smelling too thanks to the addition of a subtle blend of rosemary, peppermint and lavender essential oils.
Key Ingredients:
- Apricot Kernel Oil: A very mild natural oil. Cold pressed and refined from the dried kernels of the apricot fruit, this oil is known for its ability to penetrate the skin without leaving an oily feel. Rich in essential fatty acids (oleic, linoleic), this oil is also high in vitamins A and C. Its excellent softening and moisturizing properties are great for both face and hair.
- Jojoba Oil: This oil is obtained from the jojoba plant, and is widely used for the purposes of skin and hair care, mainly due to its similarity with that of human sebum (naturally secreted by the oil glands present under the skin surface).
For best results, apply a a few drops 1-2 times daily, massaging throughout the beard and into the skin beneath.
No artificial colors, fragrances or preservatives. Handmade in Ireland according to strict EU cosmetic guidelines.