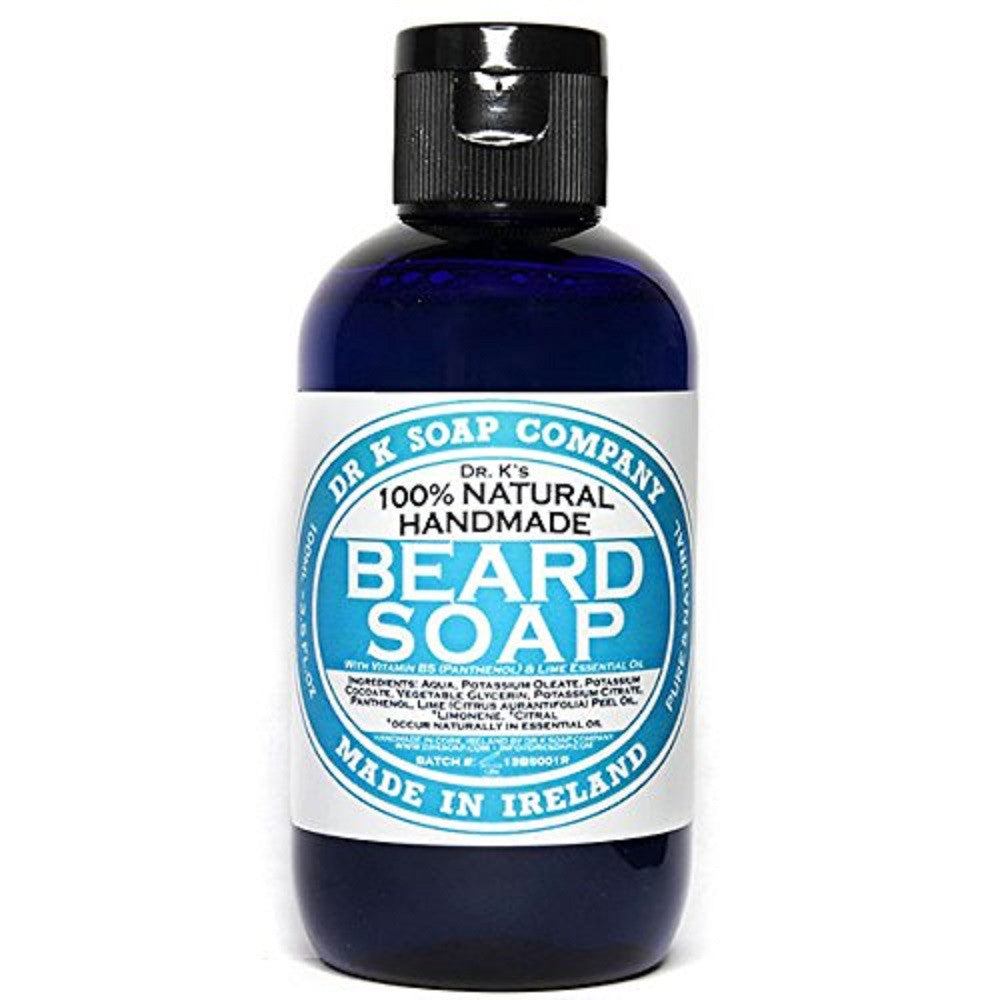 Dr, K Beard Soap
Formulated with all natural ingredients, this mild liquid soap contains pro-vitamin B5 (panthenol) and glycerin for a luxurious, healthy beard with a natural shine. With regular use, this highly nourishing beard wash will leave the beard soft and healthy. Great smelling, too thanks to the addition of lime essential oil.
Key Ingredients:
- Provitamin B5 (Panthenol): A natural humectant, panthenol traps moisture and prevents skin and hair from becoming dehydrated. Since panthenol also spreads evenly on the surface of the hair strand, it forms a smooth film over hair cuticles that enhances light reflection and gives hair a lustrous sheen.
- Glycerin: A powerful natural humectant that locks moisture in the hair and skin.
For best results, apply a small handful to the beard while in the shower or bath, lather up and rinse.
No artificial colors, fragrances or preservatives. Handmade in Ireland according to strict EU cosmetic guidelines.