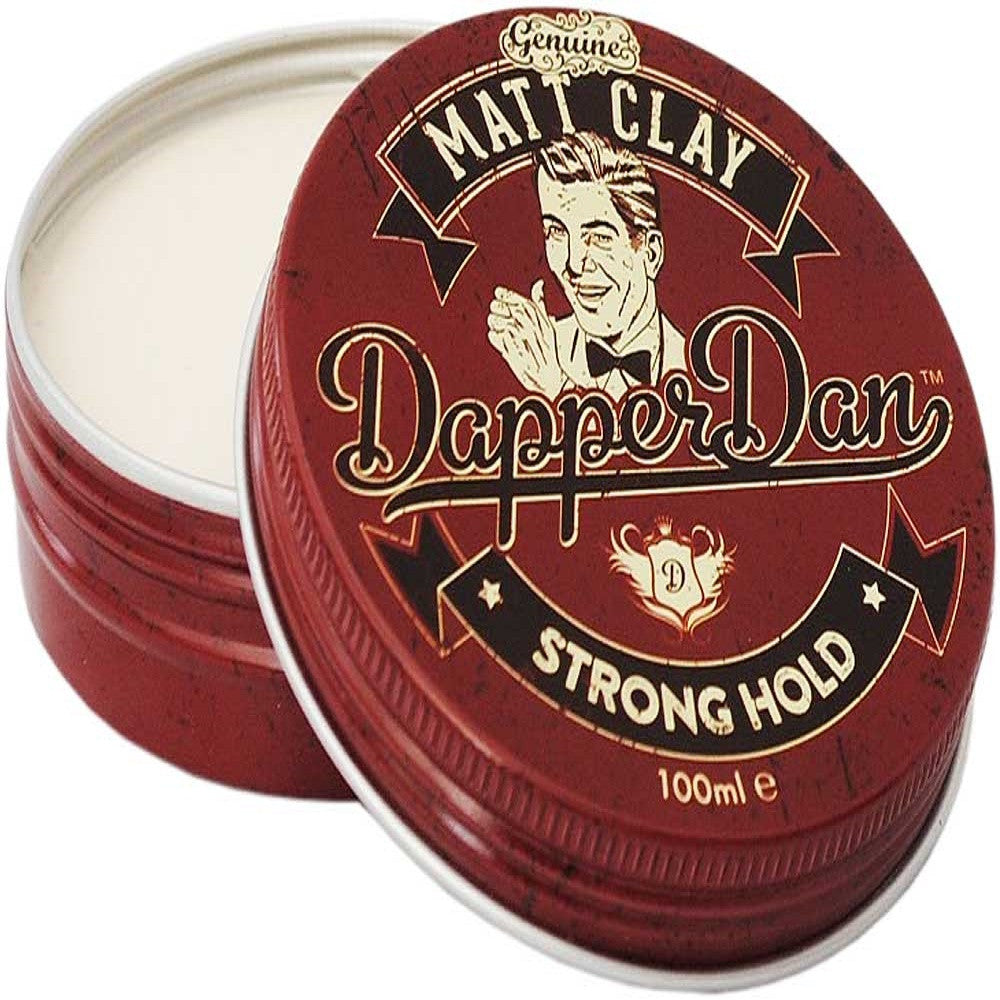 Dapper Dan Matt Clay
For those who want a strong hold - this pomade will keep your hair in shape!
The Dapper Dan Matt Clay offers a strong hold with a fantastic matt finish. This specialized pomade has a hard consistency, yet is soft and easy to apply and washes out first time,every time, guaranteed.
Dapper Dan Matt Clay allows the hair to rest while still remaining flexible
It's Bergamot, and mild citrus fragrance truly makes this a "king" of strong pomades.
Size: 100 ml
Made In England.