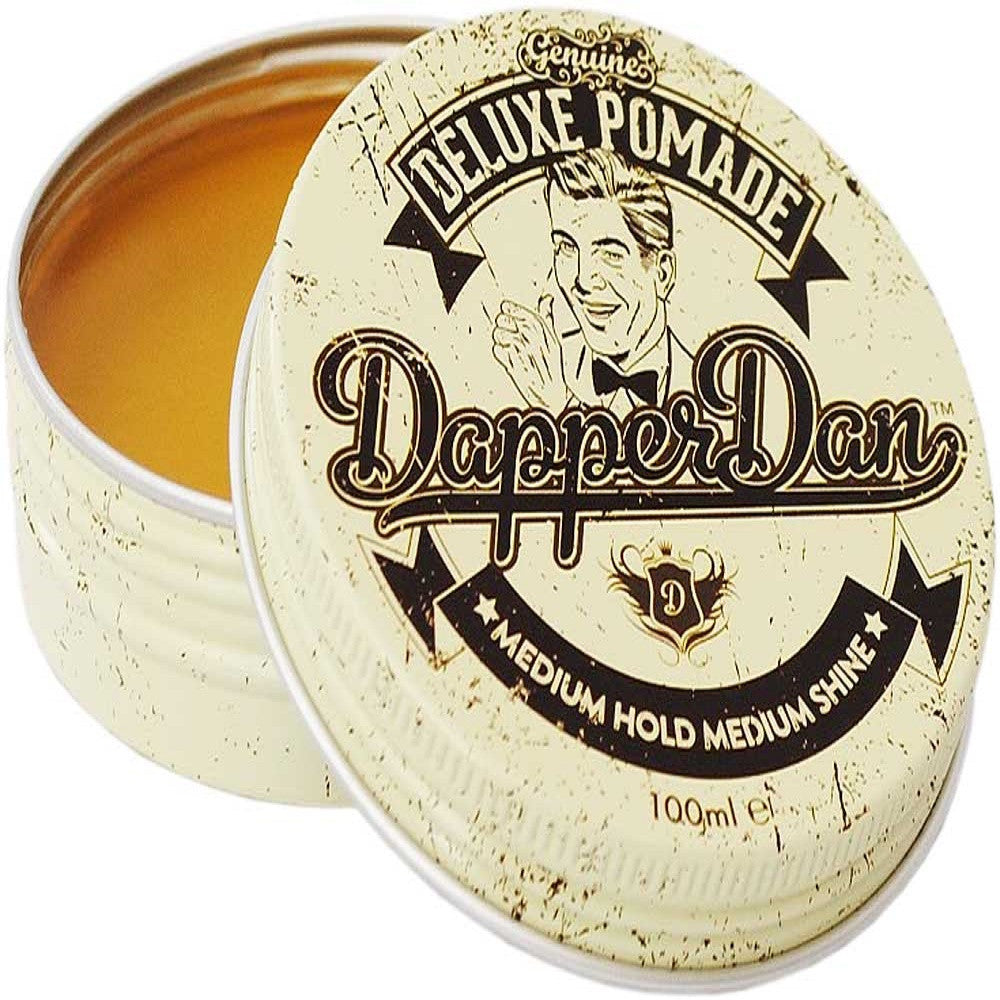 Dapper Dan Deluxe Pomade
Dapper Dan is the perfect pomade to keeping you looking sharp. 
This is a water based pomade, in other words, hence, it's to easily wash out from your hair, yet has just enough hold to keep hair looking dapper all day long.
This specific Deluxe Pomade really is versatile. Use a small amount on dry hair for a natural shine or simply use more pomade for that authentic 1930's look. 

Deluxe Pomade can be re combed at any point although we do recommend a wet comb be used to restyle with more ease.

Size: 100ml
Made in England.