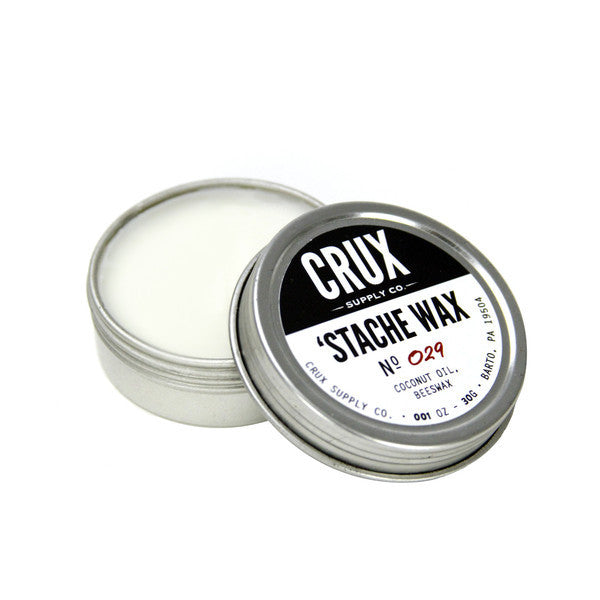 Crux Supply Stache Wax
From Tom Selleck, to Salvador Dali, to your handlebar-sporting Granddad, men throughout history have shaven, combed, and shaped their mustaches as calling cards of manliness.

CRUX Supply Co. champions your right to stylize your 'stache with our firm-hold, long-lasting mustache wax. Fragrance free and all-natural, our wax will support your follicular oeuvre, lending an ever-so-subtle scent of beeswax; a nod to the forefathers of 'stache sculpting.

CRUX SUPPLY CO. PRIDES ITSELF IN USING ALL NATURAL & ORGANIC INGREDIENTS TO PRODUCE HONEST PRODUCTS FOR AWESOME PEOPLE. MADE IN THE USA.

INGREDIENTS: COCONUT OIL, BEESWAX.

SIZE: 1 OZ.