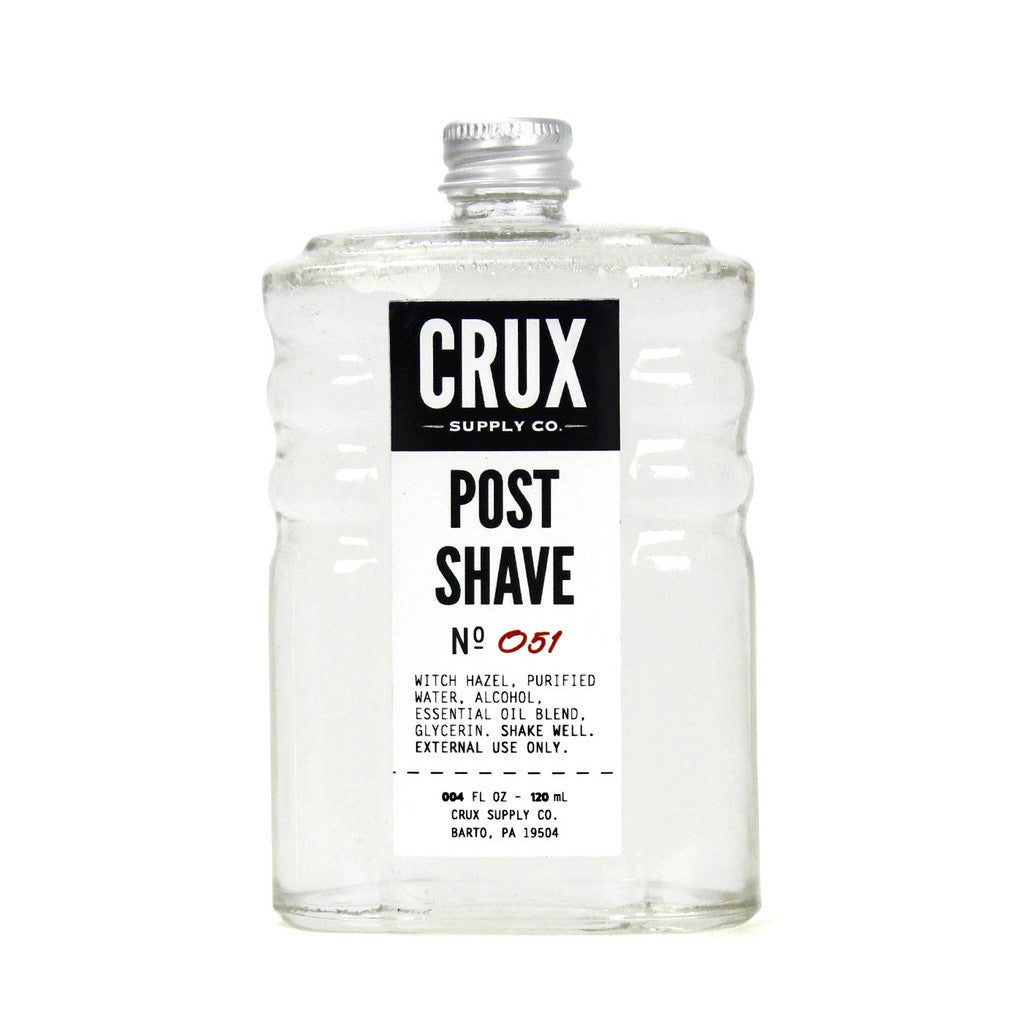 CRUX Supply Co. - Post Shave Tonic
Shaving isn't just about your hair,
it's about your skin.

Show your skin some respect: Our after-shave soothes, conditions, and cleans your post-shave skin with a powerful boost of witch hazel. Naturally antiseptic and carrying our signature notes of rosewood, clary sage, and bergamot, this after-shave leaves even the most sensitive of skin irritation-free and gleaming.

For a limited time, our Post Shave Tonic will be bottled in a sleek and stylish 1920s art deco bottle. We lucked out in snagging several sealed cases of these bottles from an old drugstore that has been closed for decades. We hope you can reuse or repurpose the bottles in order to continue their useful lives.


CRUX SUPPLY CO. PRIDES ITSELF IN USING ALL NATURAL & ORGANIC INGREDIENTS TO PRODUCE HONEST PRODUCTS FOR AWESOME PEOPLE. MADE IN THE USA.

INGREDIENTS: WITCH HAZEL, PURIFIED WATER, ALCOHOL, CLARY SAGE, ROSEWOOD, & BERGAMOT ESSENTIAL OILS, GLYCERIN.

SIZE: 4 FL OZ.