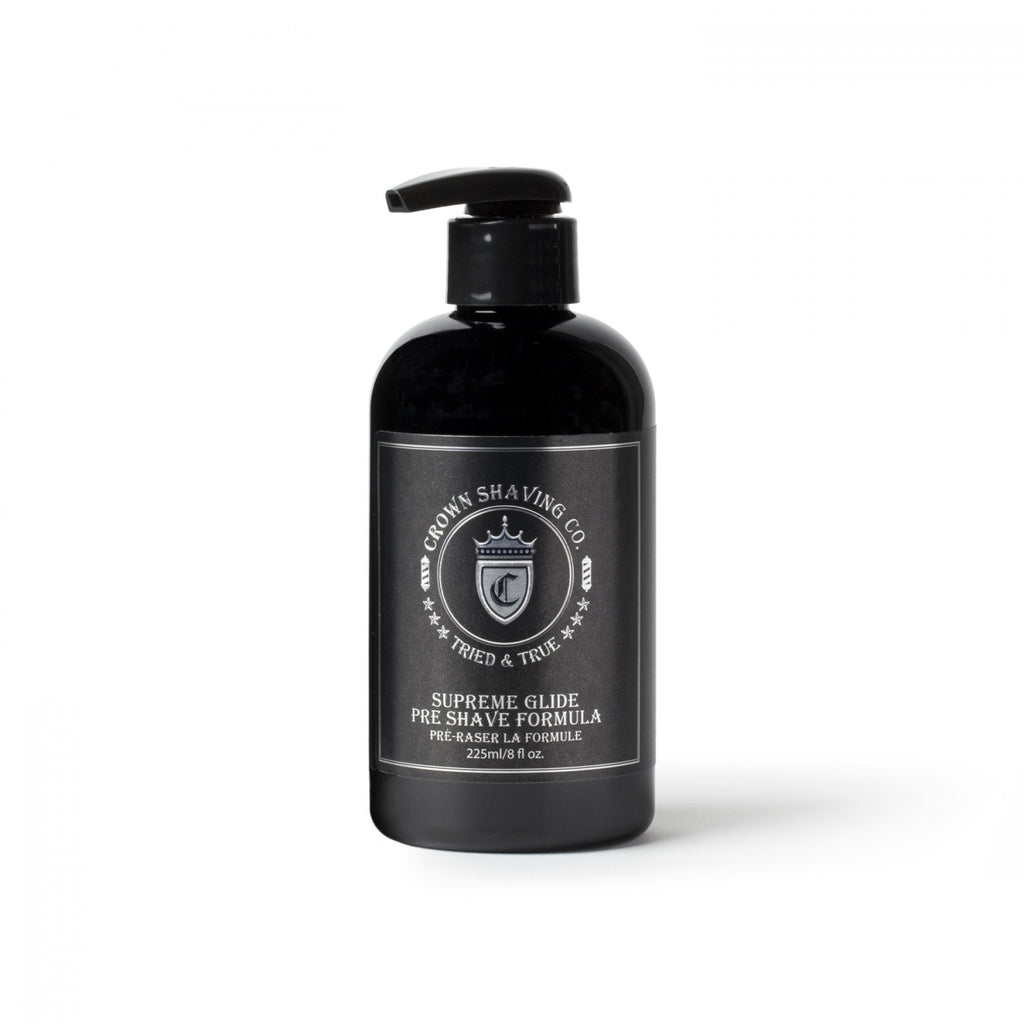 Crown Shaving Co. Supreme Glide Pre Shave Formula
Enriched with botanical extracts, this non greasy non oily pre shave formula when applied prior to shave cream will help to prep the skin by softening beard hair and providing a slick surface to increase razor glide. Will help to reduce razor burn, nick's and cuts.
Contains: Aloe juice, Meadowfoam Seed, Bilberry Extract, Sugar Maple, Orange Fruit Extract, Cranberry Extract, Glycerin & Essential oils.