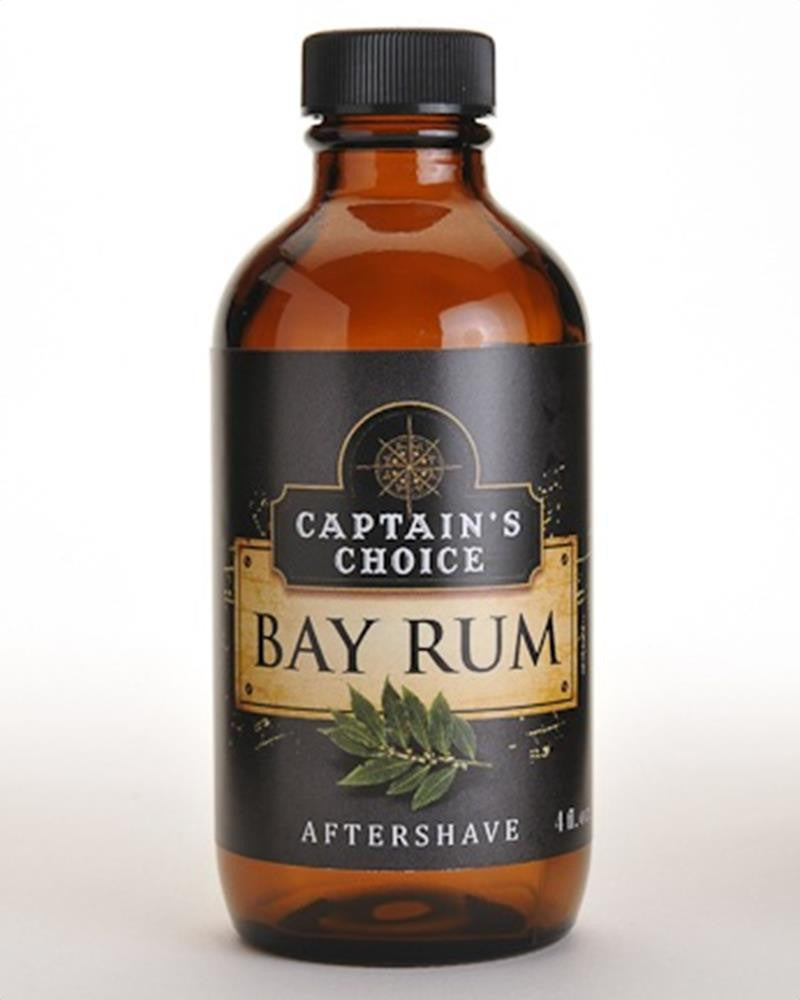 Captain's Choice 4.0 oz After Shave Pour
Captain's Choice Aftershave is a wonderful new aftershave to the market.  It is a full-bodied bay afterhsave with hints of cinnamon and citrus. Not only does it smell great, it is also a very nice post shave treatment that will keep you feeling fresh and moisturized all day. The natural ingredients may settle over time, so give it a good shake before use.  Packaged in a traditional glass bottle with a classy nautical label. 
Size: 4oz
Ingredients: Pure grain alcohol, witch hazel, rum, essential oils and extracts, glycerin.
Made in the USA.