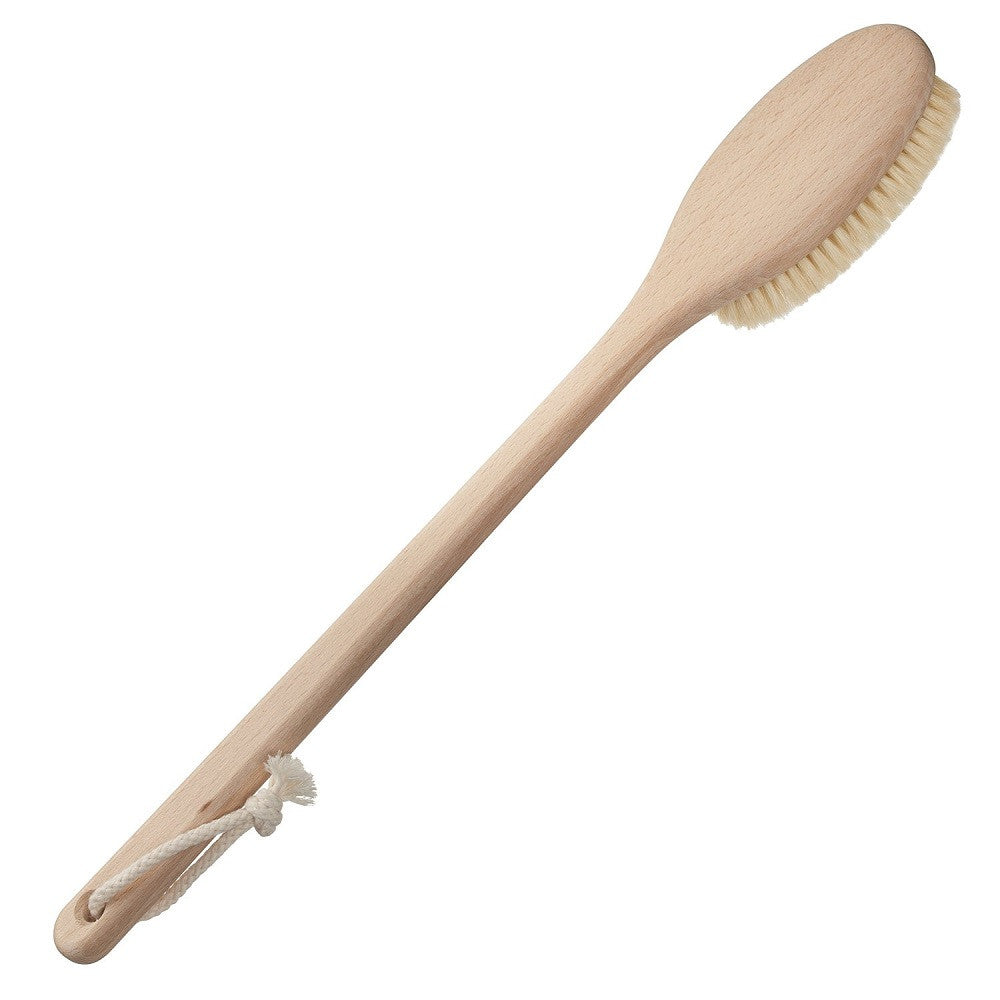 Bürstenhaus Redecker Long Bath Brush with Natural Boar Bristles and Redecker Logo, 19-1/2 Inches
Made of beech-wood and bristles. These brushes are one of Redecker's bestsellers. You will fall in love with the soft natural pig bristle and reach places of your back that were unknown to you.The brush is perfect for use during a hot shower in order to get blood flow circulation and remove any dead skin cells. Dry at room temperature after use.
Redecker brushes are made up of domestic woods, and bristles, hair, or plant fibres, as they have been for decades. This brush is inspired by Redecker's commitment to providing high quality body care brushes for wellness and relaxation.
The first handcrafted Redecker brushes were produced in 1935. A lot has changed since then. Today the name Redecker stands as it has for many years for an ideal combination of natural quality, function and design. It lives from the blend of inventiveness, sound craftsmanship and creativity. Precedence is given to natural, sustainable raw materials.