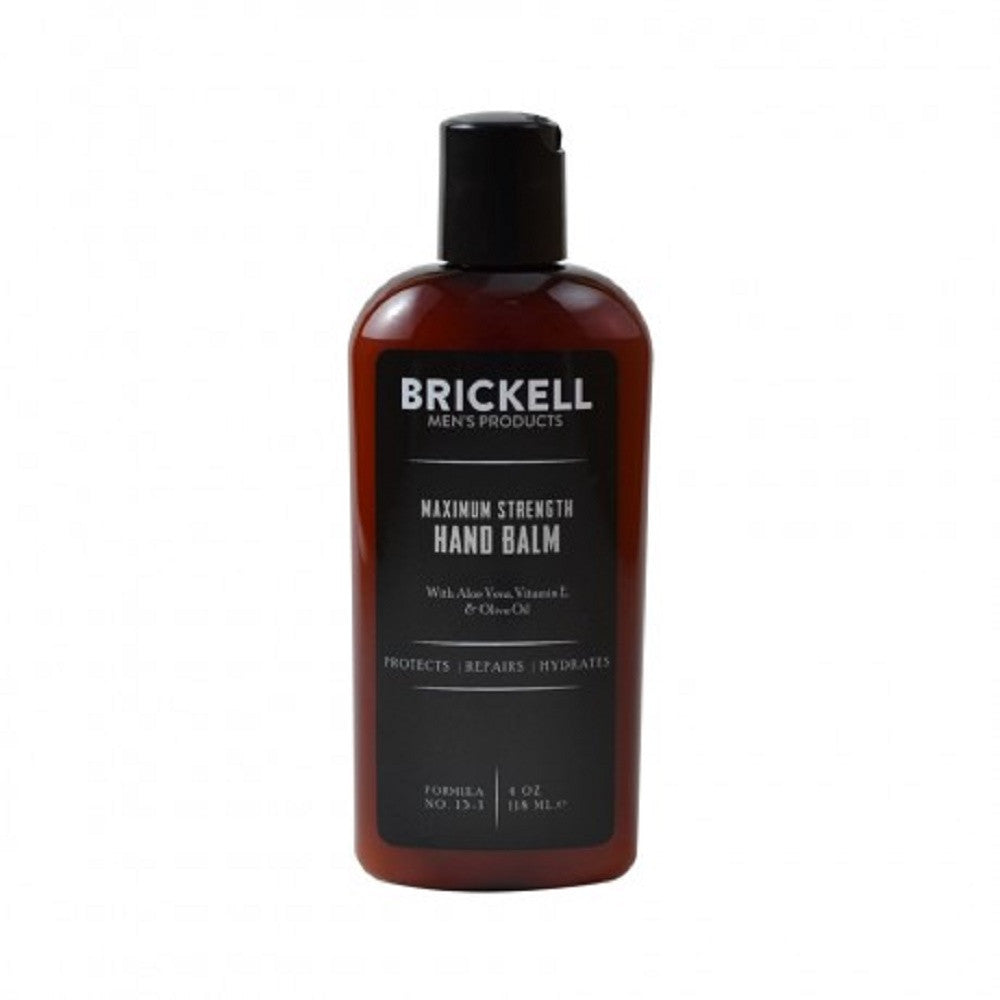 Brickell Maximum Strength Men's Hand Balm
What It Does: 
Our All Natural hand cream for men keeps your skin tight and hydrated. This light, fast-absorbing natural lotion is packed with potent natural ingredients to hydrate, protect, and tighten your skin. 
How It Works:
Vitamin E heals and protects the skin against free-radical damage, helping to repair dry and flaky skin.

Shea Butter, a natural fat, deeply moisturizes skin with a punch of essential vitamins to nourish the skin.

Jojoba builds a strong protective cushion around your skin to help lock in moisture and prevent skin water loss during your day's activities.
These ingredients, along with other powerful, natural ingredients have been scientifically formulated together for a man's skin.
Highlights:
Provides deep hydration, while being lightweight and fast-absorbing

Forms a protective glove-like layer around your hands to prevent moisture loss

99% natural, 80% organic

Choose unscented or scented with a refreshing essential oil blend of peppermint, eucalyptus, & lemongrass.