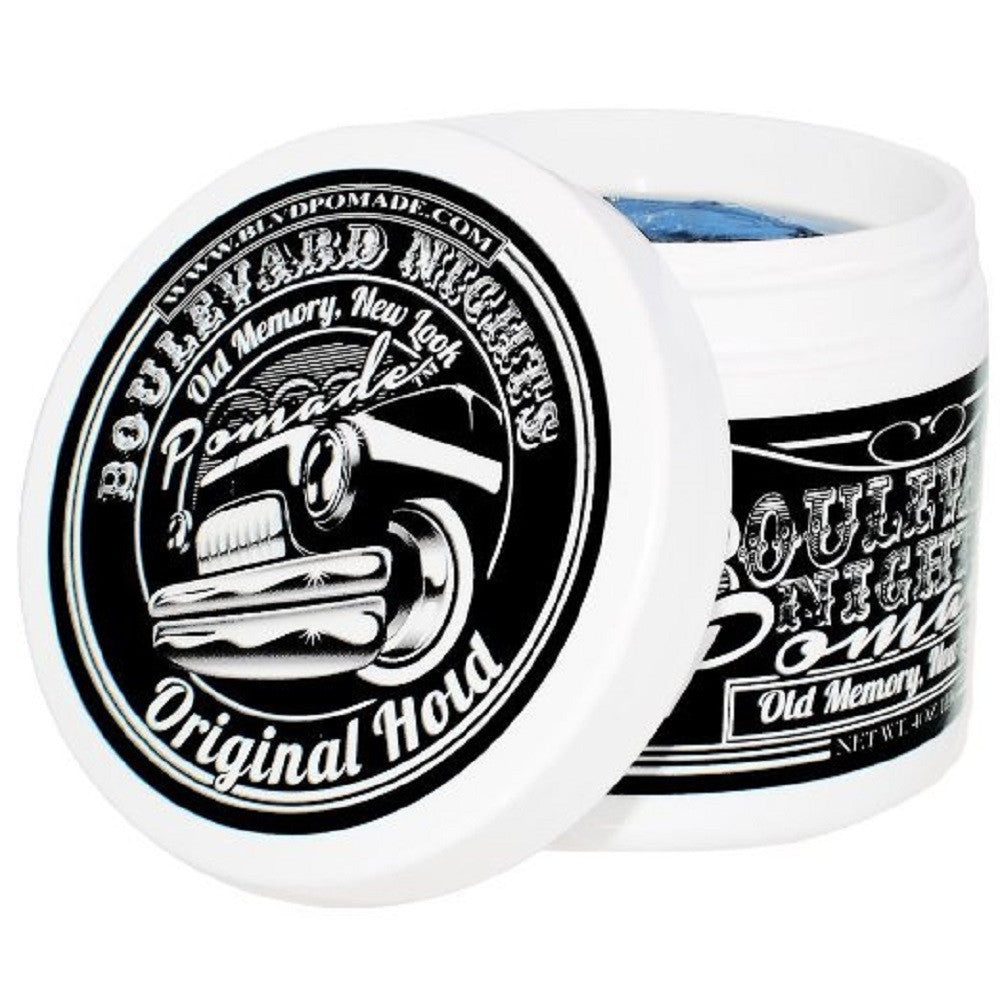 Blvd Nights Pomade Original Hold Water Based 4oz
Now with a stronger hold!
100% made in the USA. Our original hold hair pomade for all hair types. Fresh clean scent that lasts all day. Our unique formula contains Jojoba Wax which allows it to behave more like a traditional wax-based pomade, but without the mess. Blvd Nights Pomade Original also contains Aloe Leaf juice, Keratin, Castor Oil, and other ingredients that promote healthy hair.
- Water-based pomade
- Medium to Strong Hold
- Denim Blue color
- Helps Strengthen Hair
- Medium shine
- Remains Flexible (if styled with damp hair)
- Easy to re-comb and re-style with water only
- Washes off easily with just water
Instructions: Scoop out desired amount with fingers and rub into palms evenly. Apply to hair and use comb or fingers to style. For stronger hold, apply to dry hair. To recomb, apply a small amount of water to hair before re-styling. Blvd Nights Pomade is water soluble and therefore washes completely out with water without the messy residue traditional wax-based pomades leave behind.
Ingredients: DEIONIZED WATER, CETEARETH-25, PEG-80 JOJOBA WAX, PEG-7 GLYCERYL COCOATE, PROPANEDIOL (CORN SUGAR DERIVED) PEG-7 HYDROGENATED CASTOR OIL, DIMETHICONE COPOLYOL, ALOE BARBADENS (ALOE VERA) LEAF JUICE, HYDROLYZED KERATIN PROTEIN, PHENOXYETHANOL, METHYLISOTHIAZOLINONE, BLUE 1, VIOLET 2, FRAGRANCE