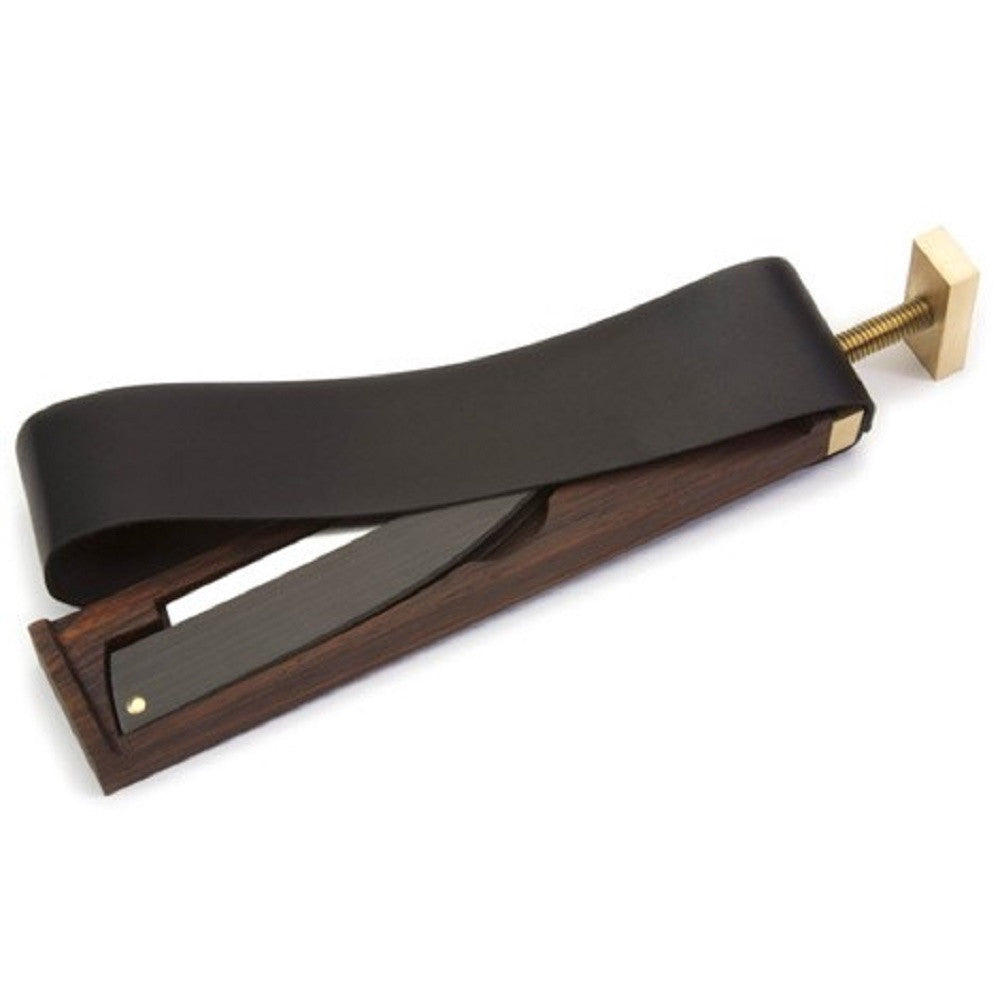 Bison Paddle Strop and Razor Case [BIS-CS1751]
Whether at home or traveling there is no better solution for those who love to use their straight razors than the Bison Paddle Strop and Razor Case to always get that perfect shave. Combining utility and luxury, this razor case is made from dense Cocobolo hardwood, utilizes solid brass hardware and is draped in very fine calfskin to hone your razor to perfection. Designed for the traveler in mind this case will accommodate not only the Bison + Max Specher Signature straight razor but just about any other type of straight razor both new or old.
Bison is a U.S. based company that believes in producing only the finest quality of men's accessories using the highest quality of hand crafted leathers, always individually inspected.
Two sides. Each with a stropping area of: 1.75" x 9" (4.4 x 22.8 cm)
Made in the USA