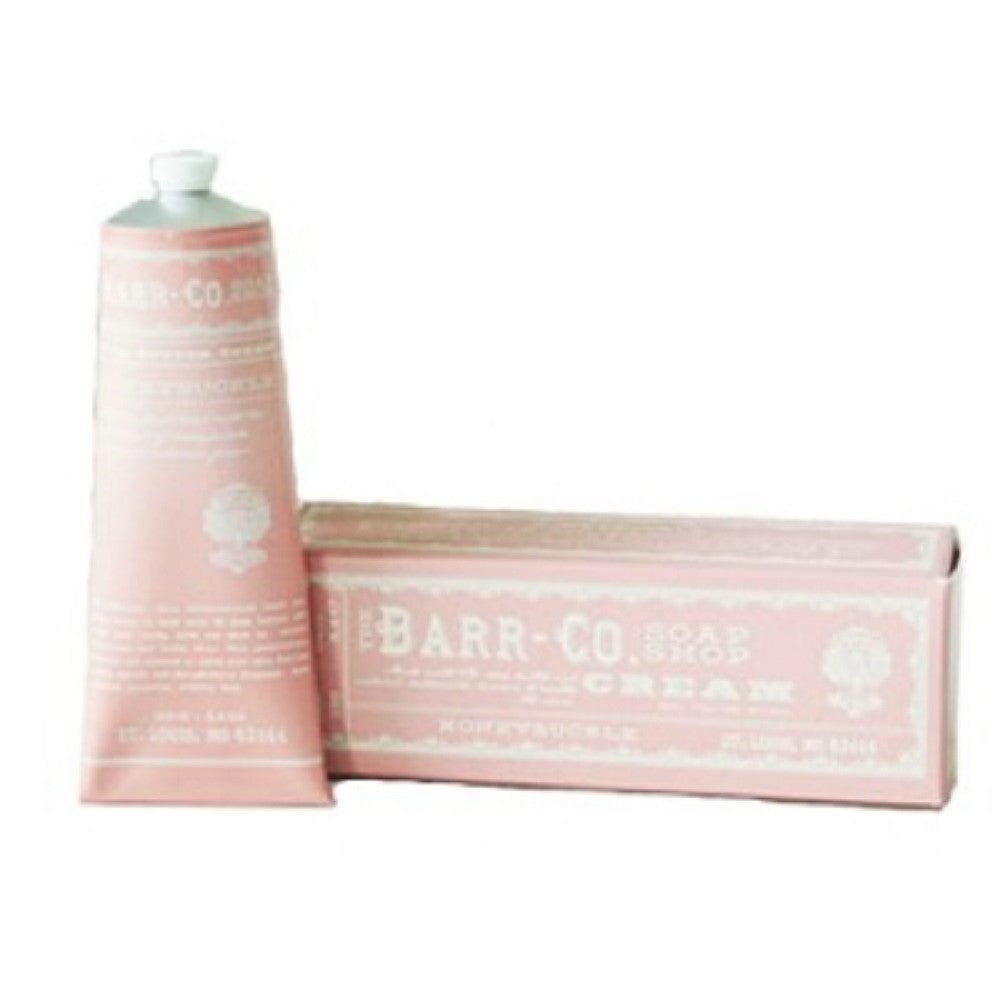 Barr-Co. Soap Shop Honeysuckle Hand & Body Cream
More than 98% natural and packaged in a beautiful gift box. Our shea butter hand & body cream is the perfect size for travel. Made with 5% shea butter, aloe leaf juice and other fine ingredients. 3.4 oz.
A heady floral dosed with the sweet scent of honeysuckle nectar and fresh snipped greens.