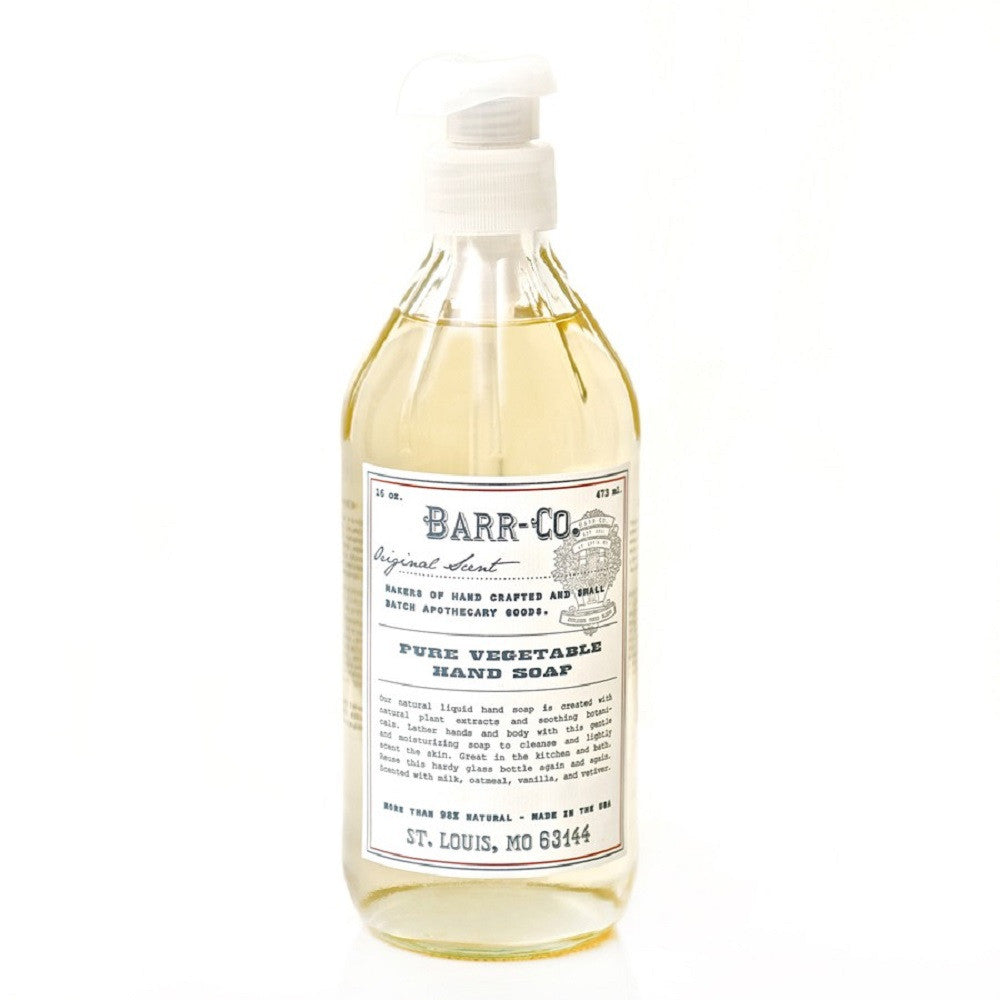 Barr-Co. Original Scent Pure Vegetable Hand Soap
More than 98% natural. Our natural liquid hand soap is created with plant extracts, soothing botanicals, and oatmeal extract. Lather hands and body with this gentle and moisturizing soap to cleanse and lightly scent the skin. Great in the kitchen and bath. Re-use this hardy glass bottle. 16 oz.
Dreamy smooth, this blend of milk, oatmeal, vanilla and vetiver is a tranquil comforting scent with stirring, yet sweet seductive notes that are controlled by their classic, romantic and powdery virtue.