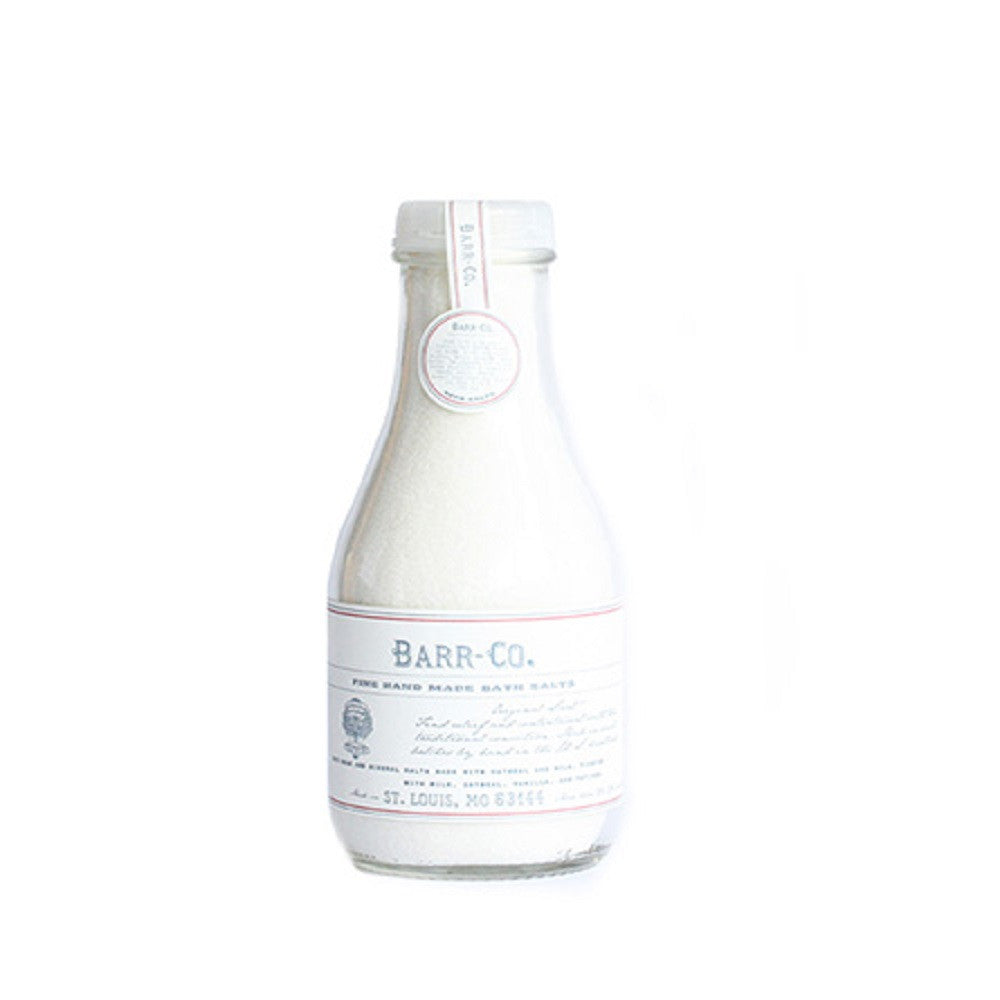 Barr-Co. Original Scent Bath Soak
99.5% Natural. Find relief and contentment with this traditional concoction. Made with colloidal oatmeal, milk powder and mineral salts. The combination of ingredients is known to soothe irritated and itchy skin and add a protective barrier that helps maintain moisture. Made in small batches by hand in the US Heartland. Contains no parabens or petrochemicals. 32 oz.
Dreamy smooth, this blend of milk, oatmeal, vanilla and vetiver is a tranquil comforting scent with stirring, yet sweet seductive notes that are controlled by their classic, romantic and powdery virtue.