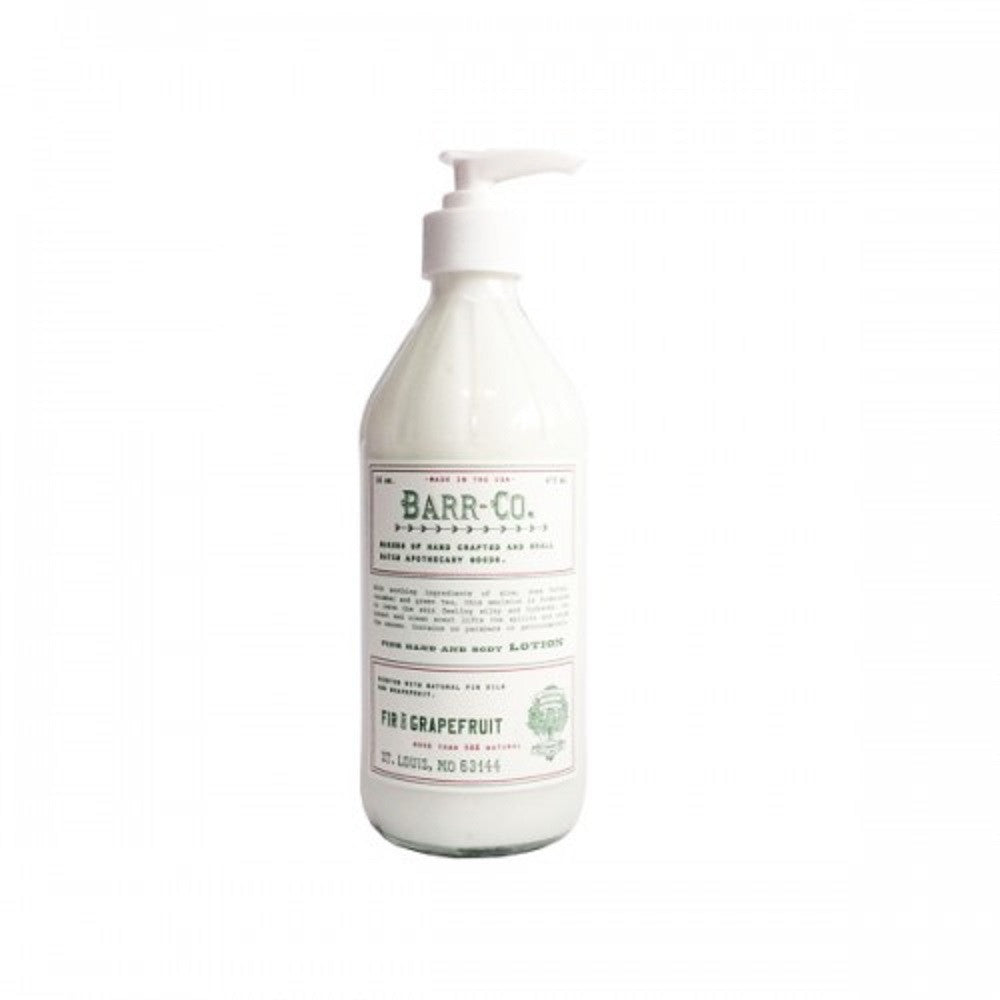 Barr-Co. Fir & Grapefruit Shea Butter Lotion
More than 98% natural.Made with aloe, shea butter, cucumber and colloidal oatmeal, known to soothe irritated and itchy skin. This emulsion is formulated to leave the skin feeling silky and hydrated. 16 oz.
This combination of juicy grapefruit zest and the clean fresh woodsy notes of fir oils create an intense rush of invigorating, yet comforting notes, sure to become one of the favorites, as it has for us. handcrafted and more than 98% natural, made with plant extracts and soothing botanicals. No parabens or petrochemicals. This collection is vegan.