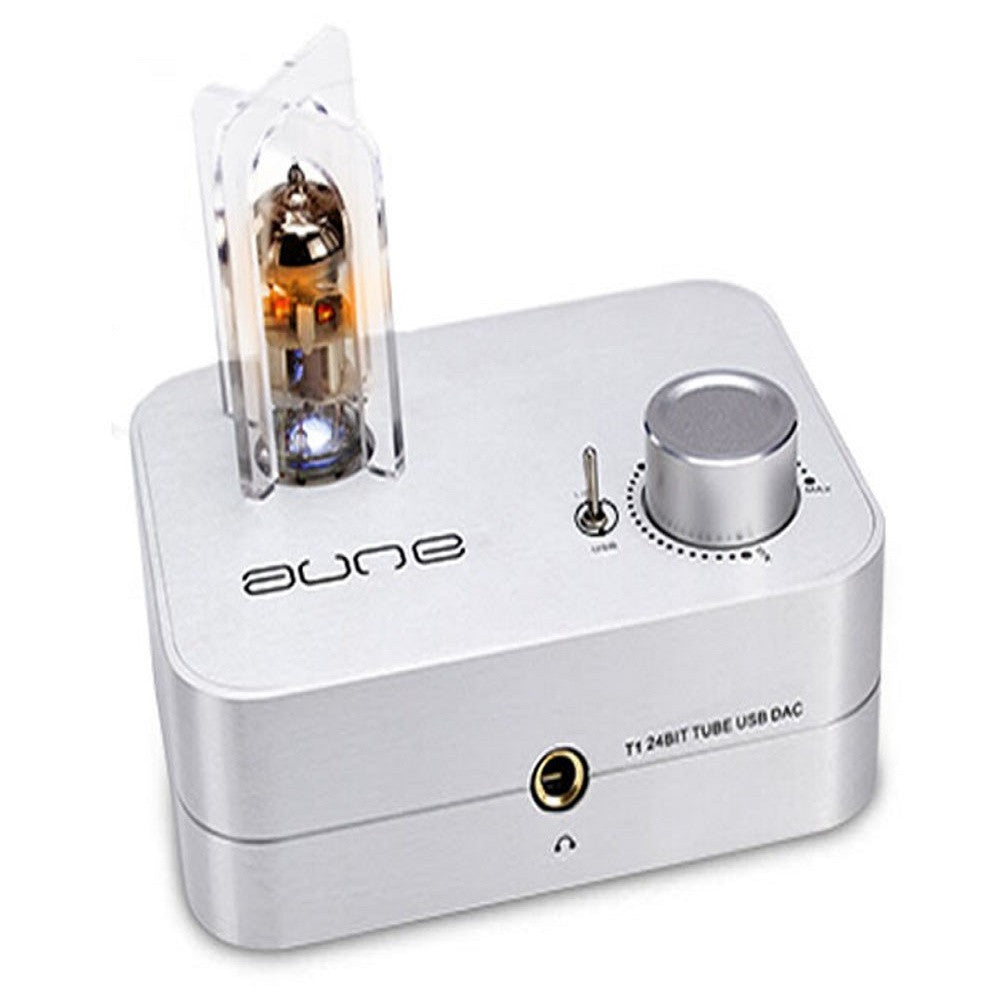 Aune T1 MK2 Standard Version 6N11 24Bit / 96KHz Asynchronous Clock Tube Amplifier USB Decoder USB DAC
Description
The launch of the latest version of the MK2 version upgrade , using the latest USB technology and overall updates, is a tube HIFI USB audio decoder that can connect to your PC and mobile devices are an integral part of your exclusive concert hall.

T1 MK2 amp can bar the use of an enlarged portion of the gain OP + BUF
OP + BUF frame to obtain excellent performance and a strong drive in the classic lines , T1 MK2 uses一枚ultra low-noise op-amp section with a separate transistor amplifier as a large current , TK MK2 amp with excellent sound quality and a strong driving force , 32ohm reach 1000MW peak output , T1 MK2 can become an excellent amp .
Features:
Replaceable tubes : tubes can be replaced
Pure amp features: a pure HiFi headphone amplifier function of
USB Sound Card: Support 24Bit / 192 KHz digital audio decoding
Linear power supply : high quality five wire AC power cord connector
Amp output gain adjustment: amp output gain adjustment third gear can fit many headphones
Parameters:
Frequency response : 20Hz - 20KHz
Line Out : 2Vrms
Support Driver Impedance : 30ohm-600ohm
USB support : 24Bit / 96KHz
Amp output : 32ohm --- 1000MW 120ohm --- 400MW 300ohm --- 150MW
Headphone jack : 6.5mm
Line / LO output : Internal decoder analog audio signal output interface
Line / LO input : external analog audio inputs
Input switch : Line / USB input switching DIP switch gear
USB Interface : USB-B female input interface
Gain adjustment: amp output gain adjustment
N.W: 800g.
Package:
Manual * 1
USB Cable* 1
Packing Box * 1
Power Supply * 1
Aune T1 MK2 Unit * 1
6.5mm to 3.5mm Earphone Adapter * 1