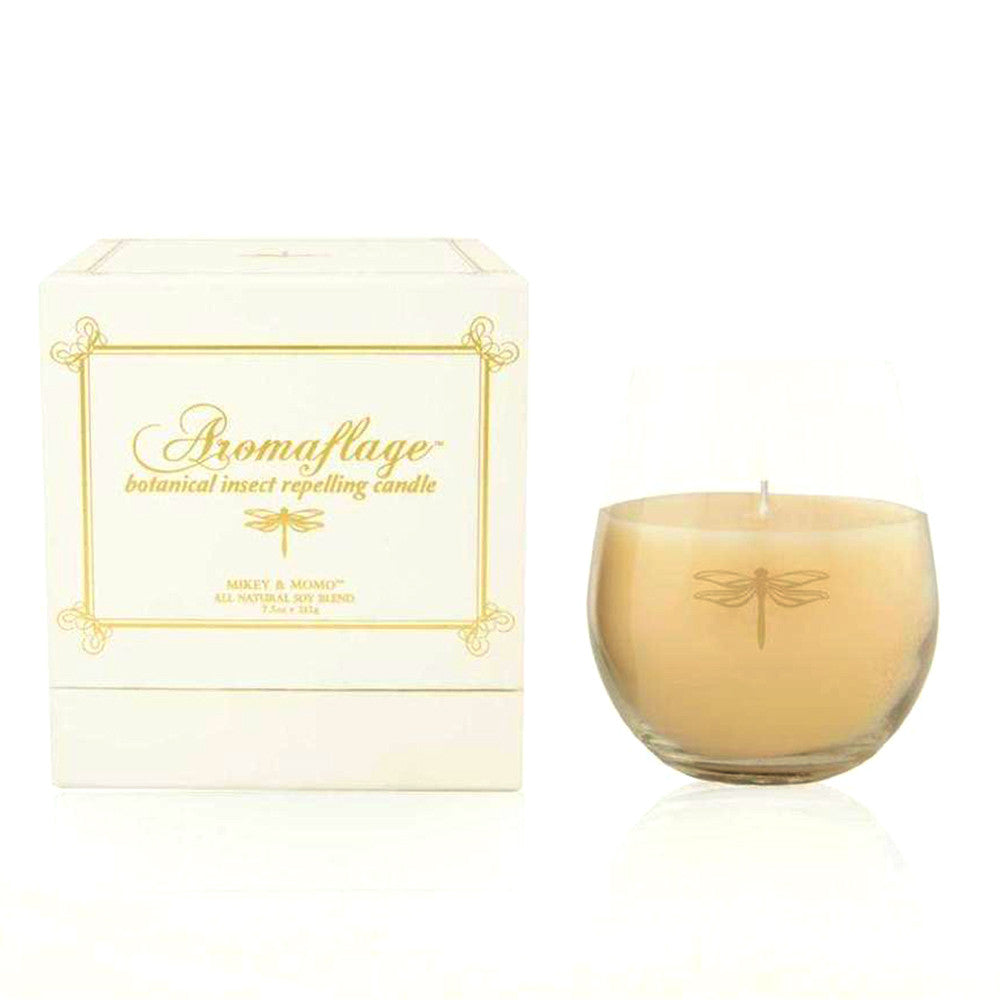 Aromaflage Candle - Goodbye Citronella
- Aromaflage™ is a fine fragrance that also repels insects, mixed with the finest pure soy wax
- Free of DEET, parabens, and sulfates
- From the Southeast Asian jungle, Aromaflage combines notes of citrus fruit, warm cedarwood, and silken vanilla
- Aromaflage is the perfect summer candle letting you life your outdoor chic lifestyle
 That's right, Aromaflage turned a bug free job and turned it into a clean burning, gorgeous, bug-repelling candle. You no longer have to settle for that unappealing Citronella smell at your outdoor parties, wedding, bbq's and family gatherings. We are excited to bring to you what we hope is the best outdoor candle on the market.
100% vegan soy wax that burns cleanly, toxin free. Lead free wicks to ensure you breath freely and know that our candles burn as purely as our essential oils.
Aromaflage uses the same essential oil blend that is in Aromaflage™. From the Southeast Asian tropics, Aromaflage combines notes of citrus fruit, warm cedarwood, silken vanilla, & nourishing Vitamin E. An Aromaflage Candle is the perfect addition to every patio, dinner table, picnic, or travel destination where there may be insects. We worked hard and thoughtfully to create this healthy burning candle to cater to the outdoor chic lifestyle. Enjoy!